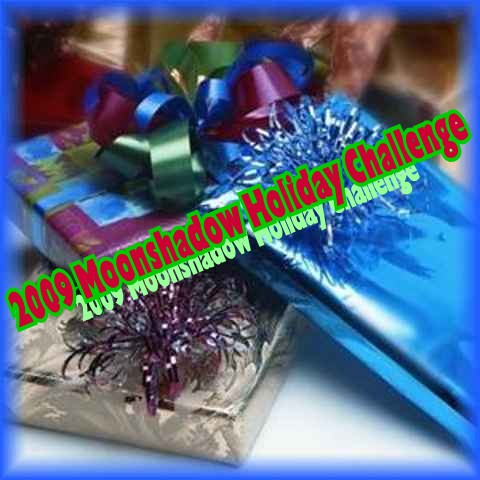 Pic by Sabina
Gorgeous Carat - Light Two Candles by Arwensong
Ray discovers something about his new employee, Solomon Sugar.
New Jan. 4th
Better Friends and Lovers Universe - Compromises by Arwensong
Even at Christmas compromises may be needed.
New Jan. 2nd
QAF - There's a Pawn Shop on the Corner by Wren
An AU where Brian and Justin meet in college.
New Dec. 24th
QAF - Worthless by Ela
Since Christmas is not about material things, the gang decided not to buy expensive and abundant gifts for each other. At Brian's suggestion, they decided to give the exact opposite of a gift. In addition, Rage is in trouble and in need of a hero.
Better Friends and Lovers Universe - The Perfect Gift by Arwensong
Sometimes the perfect gift comes in a very different guise.
QAF - The Best Gift by Thyme
Justin wants to get Brian something special for Christmas.
QAF - Up a Tree by Dale
Brian and Justin conspire to get Gus what he wants for Christmas.
QAF - The Ugliest Gift Ever by Sabina
Post 513. Ted wonders about something Brian has on his desk.
Harry Potter - A Very Harried Christmas by Cujo
Follow up to 'Foamy Irishman'. Harry Potter needs a Christmas present for Draco.
Star Trek TNG - The Littlest Q by Arwensong
Q needs to learn more about Christmas gifts.
QAF - Some Light on the Subject by Dale
Justin insists that Brian make a decision.
X-Files - Re-Gifting by Sabina
Walter and Alex try to find the perfect gift for each other.
Gorgeous Carat - Christmas Chicken by Astraplain
A Christmas drabble.
QAF - Bigger Than Life by Dale
Brian opens a Christmas present early.
QAF - Hunger by Thyme
Gus teaches the adults in his life a very important lesson.
Better Friends and Lovers Universe - A Man's Christmas in Erin by Arwensong
Based on Dylan Thomas' "A Child's Christmas in Wales."
Sentinel - A Sentinel Sensible Gift by Sabina
Blair prepares a gift for his sentinel.
QAF - Be a Sport by Dale
Justin saves the day for Ben.
QAF - A Christmas Wish by Thyme
Gus has a special request for Christmas. (Originally written for Queer as Christmas on LJ.)
Return to Challenges