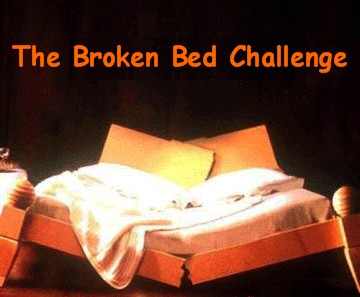 Pic by Sabina
QAF - WTF Happened? by Dollparts
Everyone wants to know how the bed got broken.
X-Files - The Broken Bed by Sabina
Alex and Walter from the Rat and Bear Universe. Walter has a mishap.
QAF - Who's Been Sleeping in My Bed by Dale
Hunter needs housing.
Gorgeous Carat - Fishing by Astra Plain
Florian has a gift for Ray.
Better Friends and Lovers - Broken Beds by Arwensong
An attempted punking has interesting consequences.
QAF - A Winter Weekend by Shadownyc
Brian and Justin finally get some time away in Vermont.
Torchwood - The Right Tool for the Job by Astra Plain
Ianto likes to have the right tool for any job.
The Sentinel - First Times by Sabina
Blair is a PhD and a detective, and he knows a thing or two about splinters as well.
QAF - Broken Vows by Dale
Justin goes into his dance.
QAF - The Party by Thyme
Brian has an orgy at the loft.
QAF - Sometimes it's Fun by Cheryltx
Sometimes things are fun no matter what happens.
QAF - Just Right by Arwensong
Brian and Justin share some memories at Deb's house.
QAF - Eye Hooks by Sabina
Brian and Justin try to install some hardware.
QAF/Harry Potter Crossover - And Pigs Will Fly by Thyme
Brian and Justin take a trip to Hogwarts. A continuation of my story called His Own Brand of Magic written for the Crossover Challenge.
QAF - What Happens at the White Party, Stays at the White Party by Arwensong
Brian and Ben share some memories of the White Party.
Kyou Kara Maou - Breakfast by Astra Plain
The servants are betting on who King Yuuri will marry.