Trishwish's Fanfiction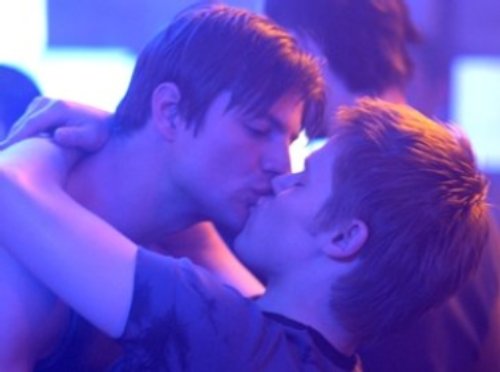 Individual Stories
Something strange is going on at Britin. Written for Moonshadow's Scary Things Challenge.
Justin has some very effective methods of persuasion.
Oct. 31st 2013
Traditions and the Triumph of Persistence
Justin discovers more about Brian.
Written for the Tribe's Fourth Anniversary Challenge.
There's drama at the Britin residence when Brian finds out that Gus has a boyfriend.
Takes place years after 513
Brian's not feeling so hot. It's a good thing Justin is there to take care of him!
Series
After Justin leaves Ethan, how will his and Brian's lives be affected?
Justin Taylor, 24, is a uptight young man with control issues and emotional detachment. When his friend suggests that he go to a S&M resort to face his demons, what happens? Warnings: BDSM
There is a death in Brian's family. Little did he know that it would be the death of that person that would end up revealing secrets. As the truth unravels, Brian is more determined than ever to open himself up to new opportunities of love and friendship.
Justin is now a senior in high school and still mostly in the closet. He and Brian have continued to stay in touch. When he gets accepted to PIFA in Pittsburgh, Justin realizes that his life is about to change drastically.
November 14th 2006
Brian is 14, Justin is 12. They live in Philadelphia, and are neighbors.
Complete
Justin has had a bit of bad luck in his love life, and has made it a point to do whatever he has to do to protect himself from any more emotional pain. What happens when he meets Brian?
Brian and Justin are both 16 years old. Their parents are both divorced. Justin's mother and Brian's father fall for each other. Justin is having a hard time letting the Kinneys get close to him. What happens when they unexpectedly become "family"?
May 27th
Takes place after the Rage Party in episode 220. Brian's life is spiraling down and is faced with a strange unexpected predicament.
Complete
Drabbles
Feedback for Trishwish
or email to slashwritergirl@gmail.com