Come Home Soon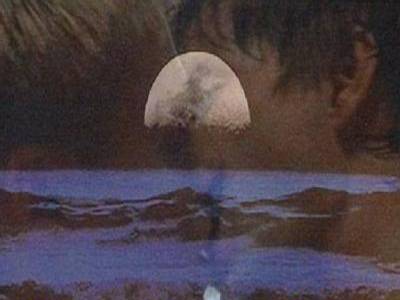 I put away the groceries
And I take my daily bread
I dream of your arms around me
As I tuck the kids in bed
Justin sat the sack of groceries on the porch and fumbled for the keys to the house. Once the door was unlocked, he picked up the sack off the porch and walked into the kitchen. He put up the groceries then walked into their bedroom picking up their daughters toys as he went. Once in the bedroom he stared at all the pictures of him and Brian. They had met when Justin was visiting friends at the Air Force Academy, and since the military no longer frowned on gays and gay marriage had been legalized they married a year after they met. Two years after they married Brian graduated from the academy with his pilots training and they made their home in Denver. Justin ran his hands over the frame with Brian's smiling face, and as he continued to remember the past he said a silent prayer that his husband was okay.
I don't know what you're doin
And I don't know where you are
But I look up at that great big sky
And I hope you're wishin' on that same bright star
Brian stared into the desert sky and tried to hold back the tears that were threatening to fall. He wondered what Justin was doing at that exact moment. Maybe he was bathing the girls or fixing dinner. He twirled his wedding band on his finger and continued to stare into the sky. When he was looking at the sky, it always made him feel closer to his husband and daughters. He remembered the day that he had gotten the notice that his squadron was being sent to Iraq to fight the war on terror. It had been a nightmare for him and Justin and even though they both knew that that day was most likely going to come it didn't mean it didn't hurt any less. The morning he left he had gone in, kissed both of their girls, and then held Justin one last time as he kissed him goodbye. As he drifted off staring off into the night sky he said a silent prayer that his husband was okay.
I wonder
I pray
I sleep alone
I cry alone
It's so hard livin' here on my own
So please
Come home soon
Come home soon
Brian had been in Iraq for six months, and it had been one of the most trying times of their relationship. He never knew how much it would hurt to be away from him, but he also knew that it was always a possibility when he had married an Air Force pilot that he would be deployed. He had put the girls to bed a few hours before then sat down to finish his work for the evening, then showered, and climbed into the bed alone. He lay staring at the ceiling for about an hour, before he decided to walk outside. He grabbed the throw off the end of the bed wrapped it around his body and slipped out the back door. He sat in the outdoor chaise and looked up at the sky, and as he did, he twirled the ring on his finger. He soon felt more relaxed and when he went back to bed, he snuggled closer to Brian's side of the bed hoping to catch his scent on the pillow or on the air.
I know that we're together
Even though we're far apart
And I'll wear our lucky penny
'Round my neck pressed to my heart
Brian pulled the sweater over his head. He didn't understand why the weather was cold one minute or hot the next. All he wanted was to be home in Justin's loving arms. They had been on maneuvers most of the evening and as he was landing his plane on the runway the sunrise had reminded him of Justin's smile. He wanted nothing more to see that smile and hold him close. He reached into his pocket and found the penny that Justin had picked up in front of the church the morning of their wedding and slipped to him during the ceremony. He always said that little saying find a penny pick it up and all the day you'll have good luck, and Brian had always treasured that coin, and held it close when he flew as a way for his husband to be close to him. As he stepped into the showers at the post he closed his eyes hoping that somehow Justin's scent would come to him in the desert winds.
I wonder
I pray
I sleep alone
I cry alone
An' it's so hard livin' here on my own
So please
Come home soon
Come home soon
Justin's sleep was fitful. He dreamed about Brian and how much love they shared, and he still wanted nothing more than to hold him. He could almost feel his touch and the pain that lingered when the touch wasn't there was so strong that he felt like he would die. He couldn't though and he knew he had to be strong for his girls. He also knew that Brian was fighting for them, and that made him want to press on even longer. He looked to the ceiling once more then climbed out of bed to begin another day without his husband, but with the knowledge that he was doing good for him and his country.
I still imagine your touch
It's beautiful missing something that much
But sometimes, love needs a fighting chance
So I'll wait my turn until it's our turn to dance
Brian smiled in his sleep thinking of their first dance as a married couple, and the feeling of their bodies lingering together as they made love slowly and passionately. His skin was heated from the desert sun, and as he relaxed on his cot, he imagined it was the lust filled heat of lovemaking. He also knew that he had to return home to be with his daughters. He missed his kids more than anything, but the one thing that kept him moving was knowing that no matter how much the pain of missing Justin and his girls was he would continue on knowing that when he returned they would dance the dance of love and family slowly and passionately once again.
I wonder
I pray
I sleep alone, I cry alone
Without you this house is not a home
So please, come home soon
Return to Ponga's