The Worst Holiday Ever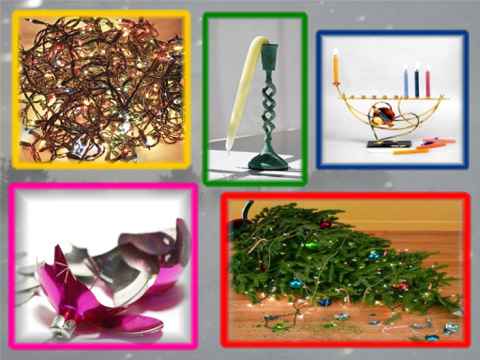 Banner by Sabina
QAF - The Color Red by O.G. Walton
Some Christmas memories aren't all they should be.
QAF - Improvisation by Dale
Holiday schedules can be almost impossible.
QAF - Grateful by GaleandRandy
Post Series- A very condensed take on 'Planes, Trains & Automobiles'- QAF style. Brian proves that he'll do just about anything to keep his promise to Gus and Justin and get to New York in time for Christmas Eve.
Emergency - Silent Night by Cheryltx
An emergency call on Christmas Eve changes everything.
QAF - Alone by Sabina
Post 513 - Alone for the holidays.
QAF - The Worst (?) Christmas Ever by Wren
Weather and friends can wreak havoc on a holiday.
Glee - The Ghost of Christmas Past by CuJo
Kurt and Finn have car trouble on Christmas Eve.
QAF - The Worst Holiday Ever by Thyme
Brian finds he is having an impossibly bad Christmas Eve.
Sentinel - Close But No Cigar! by Sabina
Blair and Jim find that a good deed can go awry.
Kyou Kara Maou (KKM) - A Reason To Celebrate by Astra Plain
Yuuri has no idea what's happening, but he's in the middle of it as usual.
QAF - Sick for Christmas by Thyme
It's never good to be sick at Christmas time.
Return to Challenges