Here's to Us, Who's Like Us, Damn Few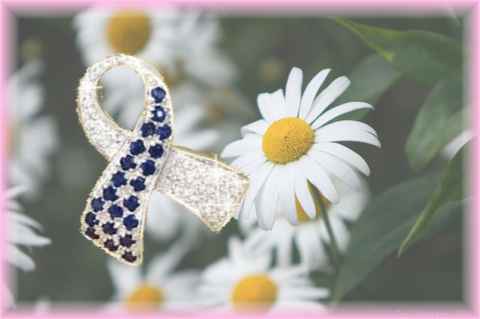 (Dedicated to Sabina, for all the reasons she knows, and to Lennie, a special survivor)


Jennifer Taylor looked out at the roomful of smiling faces as she took her place at the podium. She managed to summon one of her own biggest, brightest smiles as the applause, which had begun as soon as her name was announced, continued. One by one, and then by twos and threes, people began standing up. A standing ovation. With difficulty, she blinked back the tears and cleared her throat.

"Please, sit down...thank you...thank you, friends...so much. But please, sit down." She laughed a little bit. "First time I get a standing ovation in my life and it's for not dying." The crowd laughed in protest and she waved her hand in acknowledgment. She waited another moment for the noise, and the people, to settle down, smiling especially at Justin and Molly, sitting together at the guest of honor table with their other close friends. Debbie was there, of course, with Carl and Emmett. Tucker, dear Tucker, was there, his handsome face smiling up at her. The girls were there, Lindsay and Mel, with the children, and Michael and Ben. Her whole "second family."

There was one seat, however, that was conspicuously empty. Jen touched the sapphire pendant that had been delivered to her earlier in the day with a note. Brian wasn't going to be able to make it tonight, on "their" anniversary, as they called it. He had a more pressing engagement that couldn't wait. But the sapphire necklace that she wore, as well as the daisies that graced each of the tables in the large room were his anniversary gifts to her, along with the large donation that his company made to her foundation's Breast Cancer research effort. Brian didn't "do" things like birthdays or Valentine's Day all that well, but boy did he know how to make a fuss over an achievement. And he considered surviving cancer for five years something worth celebrating, along with being honored for establishing a foundation to raise awareness about breast cancer and money for a cure. In her opinion, her son hit the jackpot when he found Brian Kinney. But she kept quiet as the usual remarks were made about what "came up" to keep Brian away on her special day.

Jennifer, who was receiving an award as Woman of the Year on this, the day of her fifth anniversary as a breast cancer survivor, was the only one who knew why Brian couldn't be with her and she also understood his reasons for keeping it quiet. He didn't want the positive message of survival to be overshadowed tonight. Jen bit her tongue when the usual Brian bashing took place, Justin having long since explained to her that such comments didn't mean anything. They were just a habit with Brian's friends. Some of them drew comfort from the old routine of seeing Brian as the selfish asshole that would miss events to pursue his hedonistic pleasures. It was their own way of living vicariously through him, Justin laughed.

Jen knew that when the Time came, Brian would be at her side during the Cancer Three Day Walk, as he was during every Race for the Cure. And he would understand and celebrate her victory over breast cancer in a way that only another cancer survivor could. But tonight he was with his mother as she conceded the battle. Joan wasn't going to be one of the winners in this war. Jen blinked back her tears again and brushed back her long blonde hair. Time to get started.
"Breast cancer kills," Jennifer said, her voice ringing out over the room. "But it didn't kill me, and with the help of all of you, we can stop it from killing any more of our sisters, mothers, or daughters, and yes, from killing our brothers too. We won't stop walking and running and crawling, if we have to, until the cure is found....."


*****************************


Brian sat in the darkened room and waited. There wasn't really anything he could do; the doctors had assured him that his mother was unconscious now and with the amount of morphine she was being given to lessen the pain, there was little chance she would wake again. Still, little chance wasn't no chance and he'd promised her she wouldn't die alone.

He thought he'd have more time. They had the hospice all set up and he'd taken a leave of absence from work. Justin had arranged for some time back home, away from his studio in New York, and he had a whole support team lined up to help in this final stage. Then Joan tricked them all and took a steep turn for the worse right before discharge. There wouldn't be any dragged out death with or without dignity at home. Joan liked doing things her way. She must have decided, in her stubborn Irish American way, that decent people died in the hospital and that was where she was going to breathe her last. That was Joan for you. Brian was like her in that sense. He wouldn't have wanted a fuss either. If he knew he wasn't going to win, he probably would like an off switch. Joan's strong will was providing that; it kept her alive while she fought and now it was letting go when she decided it was time.

Father Tom had been by the day before, when Joan was still lucid, and did whatever it was that Catholics felt was needed. If the hell his mother had been going through over the past several months wasn't enough to win her a place in heaven, he really wasn't sure what was. To his credit, Fr. Tom didn't push any of his beliefs on Brian during the many times they'd run into each other over the past couple of weeks when things had been really bad. Brian forgot who it was who started bringing the other one coffee first, but it got to be a habit that they brought an extra cup of decent brew when they visited Joan.

The priest and Brian were the main visitors. Jennifer visited and lent her support to the older woman, and it was a little odd for Brian at first, seeing the two of them together. Bonding like, well, like two in-laws. Justin came, too, of course, and Debbie, you couldn't keep her away. At a time like this, Debbie was good at forgetting all the slurs of the past and remembering only that they were two women who'd raised two boys who were best friends. She brought soup and it became one of Joan's favorite things to eat.

The rest of Brian's closest friends visited once or twice. Lindsay brought Gus and J.R. when his mother could still handle the little ones being around. His sister and her spawn rarely came, using the excuse that is was too upsetting for them to see Grandma Joan "like that."

"Like what?" Brian asked. "Sick? Needing her family around her?"

"You wouldn't understand, Brian," Claire had moaned. "It's easy for you; you're hard. Seeing mommy so thin and wasted, without her lovely hair...you probably get some kind of sick satisfaction out of it, but the boys and me...we love her. We can't bear to see her in pain." It was a good thing Fr. Tom was around that day so that Brian wasn't too tempted to smack some sense into her...maybe that's how Jack got started? Instead he left Tom to deal with Claire and he went out running. He and Mom Taylor, as he loved calling the forever youthful looking Jen Taylor, had another Race for the Cure to do. He would leave it to Tom to listen to Claire explain how much she loved her mommy.

Some kind of love, Brian thought now, as he watched his mother struggle for each breath. It was a love that would leave a person to fight cancer on her own; to die on her own. Many of Joan's so-called friends, the church ladies, were praying up a storm for her, but they'd stayed away as though cancer was contagious. When Joan was weak and needed help getting to the doctors, to chemotherapy, to the bathroom, she resisted having "strangers" around and refused the nurse that Brian wanted to pay for. So, with Jen's help, he enlisted the help of his friends. Ben, who was on sabbatical while he worked on a new book, had time and quickly volunteered. The big handsome professor was a hit with Joan, and even after she learned that he was "one of those men," like her son, and her son's partner, and his best friend, and accountant and that nice cheery young man who brought such tasty food to tempt her appetite....well, at some point, Joan told Fr. Tom, she just had to figure that all of these good hearted young men couldn't be heading for hellfire. She even thought that maybe she was wrong. That was all the opening Fr. Tom needed. He spent many a long afternoon with Joan, no longer examining the harsher verses of St. Paul, but reading the words of the Gospel to her, as well as the psalms and he found it among the most satisfying time he'd ever spent as a man of the cloth.

Brian sucked in his bottom lip as he sat with his memories. It wasn't fair. Finally, his mother had become the kind of mother he'd always wanted and now he was losing her. Losing her to a lousy disease that maybe if he'd gotten her to the doctors sooner, she would have....

No use going down that path, he told himself. Jen and Justin had already given him enough lectures about Joan's condition not being his fault. So, he tried not to feel guilty and instead focused on the positive. The dance that he and his mother shared last Christmas Eve, returning home from the late service with Justin. Bing Crosby had been playing on the old record player in the living room. Brian smiled as he remembered how fascinated Justin had been by that. When "White Christmas" came on, and Joan started to sway in Time to the music, Justin gave him a look with those big blue eyes of his, a "what are you waiting for" kind of look. So, Brian took his mother into his arms and they danced. He remembered thinking how frail she seemed, yet she danced as gracefully as he remembered seeing her dance with his father as a young woman, so many years ago. Then, afterward, she insisted he dance with Justin and she had a soft look on her face as she watched Brian twirl the man he loved around the room. If ever Brian were going to believe in Christmas miracles, that had to have been one, he later told Fr. Tom. The gentle man just smiled and agreed.

The years had rolled by, so quickly, too quickly. Joan seemed to have the cancer beaten a few times, but every time she won a battle, it came back stronger. Then, it wasn't even retreating any more, it just kept gaining ground. It became a matter of fitting things in...the trip to see a Broadway show, the Grand Canyon, Ireland. Until she finally told Brian that she thought perhaps she was too tired to take any more trips. Maybe staying home and resting would be best. Conserve her energy.

Brian asked Cynthia to start working to clear some time in his calendar. Looking at the fine boned face of his mother, that even cancer hadn't been able to rob of its elegance, Brian wondered where the time had gone. As his eyes filled with tears for all the wasted years in the lives of two people who were both too stubborn to find a way to make peace with each other before it was so late, a slim figure slipped into the room and sat in the empty seat next to his.


*****************************


"Hey, old friend," Jen Taylor asked, her hand finding his in the dark.

"Whadaya say, old friend," Brian added, a half smile tugging at his lips despite the tears falling down his cheeks.

"Are we or aren't we, unique?" Jen gave him a hug as she added the next line. The song from the Sondheim musical was their favorite for getting through the tough spots in their breast cancer walks, especially since they'd started doing the far more challenging three day event. Brian would keep Jennifer, as well as the ladies in pink around them, going by singing in his strong tenor voice the lyrics to practically every musical Sondheim ever did, but it was the lesser known "Merrily We Roll Along" that Jen and he had dubbed "their" show.

"How is she doing?" Jen asked quietly.

"About as I told you on the phone earlier. It shouldn't be long now. How was your dinner? I'm sorry I couldn't be there."

Jen gave him another hug and a watery smile. "Justin said to remind you, if you apologized, that a wise man once told him that sorry is bullshit. You were where you belonged tonight. He's taking Molly home and then he'll be back later with fresh clothes and a little dinner for you." She saw Brian start to protest. "Don't look at me. You know he doesn't get these nurturing qualities from me. It must come from Debbie. But I think it will be something light, like a turkey sandwich, and some lemon bars, so it will do you good."

"Don't sell yourself short. I think Justin learned some pretty good things from you, Mother Taylor." When Brian smiled, it was enough to warm even a cold, dark hospital room, Jen thought.

She smiled wryly. "There were times I really doubted that I contributed anything to Justin; he just sort of raised himself. But, he's done a good job of it, with your help, and Debbie's, so I'm not complaining. Maybe I can do a better job as a mother to my grown-up son and his partner than I ever did as the mother of a teenage son.
"With a grown-up partner," Brian added, tongue in cheek and eyebrow raised.

"Wise guy. By the way, thank you for the daisies; they were lovely. Emmett was the only one who understood the significance on his own. I had to explain to the rest of them that no, Brian wasn't too cheap to spring for roses."

He laughed quietly, his hazel eyes lightening in amusement. Trust his friends to think the worst of him. He could just imagine Debbie's reaction, disparaging the simple flowers. Jen's eyes were twinkling as she added, "Of course, once they understood that the daisy was the flower for the fifth anniversary, they grudgingly conceded that it was clever, although Melanie said if you were going to go with a theme, then sapphires would have been nice. That was when Molly pointed out my new necklace, which is quite lovely and I thank you again for it."

The pendant was in the shape of a ribbon. While Brian explained in his note that he could have gotten a pink sapphire, he was partial to that shade of blue, so she was going to have to put up with it. And of course she loved that it matched her eyes...and her son's.

"I do wish I'd been there, Jennifer."

"I wish you both could have been there, Brian."

They sat together in silence for several minutes until Jennifer got up and paid her last respects to the strong woman she'd come to know and respect over the past couple of years. She then moved to the window to give Brian some space in case he needed it, but as it turned out, there wasn't much more to their wait. Not long after Brian spoke with the nurse, declining an offer of coffee, it was over. With a sigh, Joan turned her head slightly toward the sound of her son's voice, and as soon as he moved closer to hold her hands in his, she breathed one last time, and ended her fight.

While Brian spoke with the doctor on duty and thanked the nurses, Jen called Justin and told him to meet them back at the house instead. They'd be coming home.

Walking out of the hospital with Brian, her arm around his waist, Jennifer paused and drew his attention to the lovely shades of pink and purple that were just beginning to show in the night sky.

"You know, maybe this isn't the right time, but I got something for you also, to celebrate our fifth year of doing the Race for the Cure together, and well, just to celebrate our being survivors. I know it's going to be hard in the days ahead, Brian, but we have to turn our sadness into something positive. Joan would have wanted that. I want that, damn it. I don't want you to feel bad or guilty or shut yourself away. You let us all be close to you during this, just as Joan learned to let us get close....don't let that go."

With that, Jen gave Brian the square, wrapped package. Leaning against his car in the early morning light, he unwrapped it quickly. Inside was a rough wooden frame, etched with some of the words to "their song" while inside the frame was a collage of photos, Jen and Brian, Brian and Justin, Jen and Justin. The rest of their "family" was there too. And there was Joan, with each of them, and all of them. Smiling. Accepting.

"Hey Old Friends, Here's to Us, Who's Like Us, Damn Few"

Brian laid his head down on Jen's shoulder for a moment and fought to control himself. She patted his back.

"You better not fucking ever die on me," he warned her.

"I promise."


[A/N October is Breast Cancer Awareness Month. You can help as easily as clicking on the Breast Cancer website each day and helping to fund mammograms for disadvantaged women...make a purchase and help raise even more money, but just clicking on the site helps!
Here is the link, be sure to visit every day!

http://www.thebreastcancersite.com/clickToGive/home.faces?siteId=2

If you want more information, please visit the Susan G. Koman site, which has information on breast cancer, events, and where to go for help. In 2008, this organization will be holding its twenty-fifth Race for the Cure in Philadelphia. Brian and Jen plan on being there!

http://cms.komen.org/komen/index.htm


Feedback for Arwensong
Return to Fifth Anniversary Challenge