The List
Part 6
Justin Taylor


At Deb's, for a change, Brian was not the last to arrive. The Munchers were late. They'd called, Gus had apparently rolled in mud as they were putting JR in her car seat and they were changing his clothes. Brian chuckled.

He'd had a chat with Mel right before leaving the Munchers' house after his visit with Gus the day before. Mel had been holding a JR who looked like a little alien, spots of calamine lotion all over her face.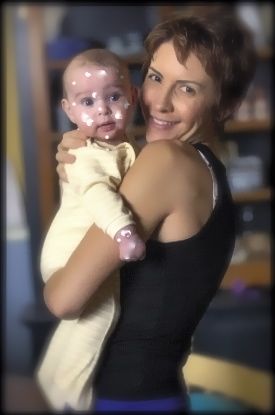 They were lucky; her chicken pox was a mild case. Nonetheless, it had actually scared Mel shitless. Brian had managed to control his temper and taking advantage of her momentary weakness, used his best ad man skills to sell her on infant vaccinations. Lindz had been on his side, but in a diplomatic way for once and just like that, JR was back on a regular vaccination schedule. That small victory had felt better than nailing any account ever could.

Sunshine was already there and the smile he gave Brian when he walked in made him want to walk right back out. He should have never talked to that twink, or had lunch with him, or whatever. Now Sunshine expected them to be friends or something. Stupid kid. It didn't help at all that Brian couldn't help but smile back and then feel good about Sunshine's admiring scrutiny when he took off his jacket.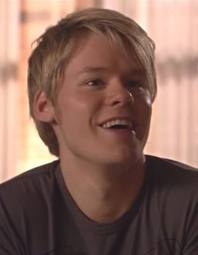 Brian made sure to sit between Ben and Ted, as far from Sunshine as possible. The girls and kids finally arrived and Brian relaxed, hugging his son tight, loving the little boy's enthusiastic, "Daddy! Daddy!"

And that's when Debbie's kitchen suddenly took a detour into the twilight zone.

Sitting on his lap, Gus noticed Sunshine. "Jus! You're here too?" He got off of Brian's lap and went to give Sunshine a hug. Seeing Brian's surprise, Lindz explained, "Jus is a student of mine at PIFA. He's babysat for Gus a couple of times when you couldn't because you were out of town."

Emmett laughed. "Oh my god, Sunshine! I'm so stupid! I'm so used to your nickname, I've never even thought you had a real name!"

Debbie laughed. "Yep, it's the perfect nickname. He walked in three months ago, asked me to hold his bag for him and smiled. That smile, that hair, it had to be 'Sunshine'!"

"It doesn't bother me," said Sunshine, smiling. "I like it better than Jus, I think."

"So, Sweetie, what is your actual name?" asked Emmett. They were all curious and he had everyone's attention.

"Justin. Justin Taylor."

The boys were completely frozen for a moment, staring at him. Brian felt as if he had fallen into a K hole*.

"You're Justin Taylor?" started Michael. "Oh my god, Br…"

"It's a very nice name," Ben cut in, putting his hand very firmly on Mikey's hand. "So, what class are you taking with Lindz?"

Justin appeared a little puzzled but since all the others seemed to have come back to life, passing food around, and making loud remarks about how good it looked, he just moved on. Michael was biting his lip, but then joined in with Ben. "Yes. What class do you have with her?"

Brian actually felt sick. He got up and headed out the back door, forgetting to grab his coat. He'd given up cigarettes after his cancer, but right now, he needed a smoke.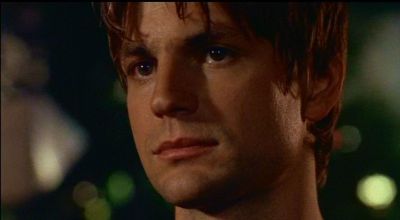 He stole one from Debbie's secret stash, under the potted parsley, just like he used to when he and Mikey were teenagers. He stood there in the cold, his unlit cigarette forgotten on his lip.

Sunshine was Justin fucking Taylor.

He would not fuck Sunshine as part of a stupid game. Besides, he could not fuck Sunshine, period. Sunshine was a friend, wasn't he? He did not fuck his friends. Suddenly his blood ran cold. No way in hell was fucking Brandon ever putting a finger on his Sunshine. He would cut off his fucking hand! He would cut off his fucking dick! He took out his phone and dialed Brandon.

"Brandon Parks."
"Hey, Brandon, Brian here."
"Hey, hi! How are you? How's the presentation for Kendrick going?"
"Fine. I'm done, I think."
"Could we have lunch tomorrow? I'm having problems with the Sandstrom Layout. I've been working on it all weekend, and it's still not right."
"I have a lunch meeting tomorrow. How about we meet at the office early tomorrow morning? 6:30?"
"Great. I appreciate it. Hey, asshole. I can't believe you took Malcolm with you on a romantic weekend in New York to fuck him. Now he thinks he's really something special, if Brian Kinney actually wanted his company a whole weekend. I had to wine and dine him four times, buy him a leather jacket and pretend he was god's gift to queerdom to finally get him to bend over. And what did you do to the poor man's ass? He was so fucking skittish I had to treat him like a fucking virgin!"
Brian couldn't help but laugh. "Sorry. I'm actually impressed he let you fuck him at all. I thought he would be permanently disabled…"
Brandon laughed too. "Good try, Brian."
"Actually, that's why I was calling. I want to meet at Woody's this afternoon when it opens and have a little conference with you and Max. We've got a problem…"
"Hanson?"
Brian smiled to himself. "No. Of course not. Why? Are you having problems with Hanson?"
"No, no… I just know you're not into S&M…"
"So, can we meet?"
"Sure. Woody's at 6:00?"
"Great. See you then."

When Brian walked back in the kitchen, the rather stilted conversation came to a sudden halt. All the boys were staring at him, not sure what to think.

"I'm going to have to leave early tonight, Deb," Brian announced. "I'm meeting a friend and the bartender at Woody's to talk about some unfinished business we have together. We need to make some changes in a deal, since what we have right now is unsustainable." He sat down. "I don't have to go till close to six though, so pass the salad."

"What the fuck are you talking about?" asked Deb, thoroughly confused by his impromptu speech. Since when did Brian explain himself? But her question was drowned out by everybody starting to talk, joke and laugh all at once, as if the pall that had been weighing down the proceedings had been lifted. Suddenly, they all seemed to be in the best of moods. At some point in the evening, they each found a way to express their approval to Brian in one way or another and he had to laugh at Mel's face, which clearly expressed her complete surprise at Brian's sudden apparent popularity.

After dinner, they all moved to the living room for coffee while Ben, Ted and Justin stayed behind to help Deb clean up. She brought in the heavy tray with the cups, spoons, coffee and milk and sat down, only to say, "Fuck, I forgot the sugar," and started getting back up again.

"I'll get it," said Brian, pushing her back gently into her chair. "Relax."

"Well, half the sugar in the bowl will end up in your cup anyway, so you might as well," joked Debbie.

In the kitchen, Sunshine was washing, Ted drying and Ben was putting away, all the while chatting about graduate school. Both Ted and Ben seemed to think Justin should be able to get a grant of some sort to help with his expensive books and supplies. Brian grabbed the sugar bowl. It was almost empty. He opened a few random cupboards until he found the sugar bag and refilled the bowl.

He looked at the three men, working in unison and next thing he knew, he was standing behind Justin (It was still weird thinking of him as such, but he liked the name. It suited him.), and giving him a shoulder rub. Neither Ted nor Ben seemed at all surprised by his completely unusual behavior and Justin just looked at him over his shoulder and smiled.
"That feels good," he said.

Brian did not want to kiss him. He did not want to wrap his arms around that slender waist and nuzzle his neck. Not in the least. Justin was just a friend.

"Where's the fucking sugar, Brian?" yelled Debbie from the other room.

"Coming!"

"I bet you don't say that to women very often," she teased, when Brian came in with the full bowl.

"You'd be surprised," answered Brian tongue in cheek, as Michael, Blake and Emmett laughed their asses off.

Debbie looked at him, shaking her head. "What the fuck is going on with you today, Brian? You are acting even weirder than usual…"

*********

When Brian walked into Woody's, Syd, the waiter, was still taking the chairs off the tables. The place must have been aerated all night, as only a hint of the stale beer and old cigarettes smell remained. It was also cleaner than he'd ever seen it, the brass footrest of the bar gleaming, all ashtrays empty and clean, no peanut shells on the ground, no spills. Brandon was already there and Max was polishing glasses with a linen dishcloth. Who knew Woody's was such a classy joint?

As soon as he entered, Max smiled and prepped three tequila shooters. That's all he ever drank and also all he ever offered his friends before he became all business and expected payment. In perfect synchronized motions, all three of them partook, slamming their shot glasses back down on the brass covered bar at the same time. It was the good stuff, and they smiled at each other.

"So Kinney, Parks tells me you've got a problem with the list…" started Max, who wanted to move things along. He had a busy evening ahead and wanted to get this over with.

Well, there was no point in fucking around. "Yes. I want to change one of my vetoes." Both Brandon and Max looked at him in surprise.

"What do you mean?" asked Max, who knew Brian only had one name left on his list.

"There is someone on the list that neither of us has fucked yet and he is unacceptable." Brian did not want to necessarily divulge how close he was to finishing the contest.

"Why?" asked Max, suddenly curious. After all, he had made the list, and he felt the two contestants had certainly removed the most outrageous candidates with their vetoes. Besides, he knew Justin Taylor was the last name on Brian's list. The kid was cute and probably a bottom. He would have thought the twink would be eager for Kinney's cock.

"He's part of the family." He did not need to explain to Max that he meant Debbie's adopted family. That was understood. Max knew Debbie, and knew what that meant.

"Why didn't you veto him to start with?" he asked, surprised. After all, he knew Brian had vetoed Emmett Honeycutt for that reason.

"Cut the crap, Max. You know I would have if I'd been aware of it, but he's a fresh addition and I only knew him by his nickname until today."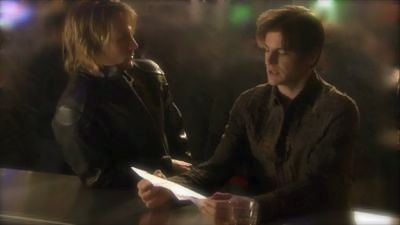 "Ah yes, little Sunshine." Max chuckled. Debbie gave the most appropriate nicknames… He also knew how much shit Brian would be in if he got on the wrong side of Debbie. "I was kind of hoping that would confuse you for a while and slow you down…Parks, what do you think? Should we give Kinney a break?"

"I have a lot of time and effort invested in my pursuit of young Justin," said Brandon. "If we drop him for another one of Brian's vetoes then I want to have the right to do the same for another name on the list."

"That's not possible Parks," said Max, revealing more than he had hoped he would need to. "Brian has already fucked them all. Taylor is his last holdout."

Brandon looked at Brian in complete disbelief. "You fucked Hanson?"

Brian could not help but grin. He'd known Brandon would have a bitch of a time bedding Hanson. "Yep."

"No fucking way!" said Brandon, disgusted, shaking his head.

"I saw proof," confirmed Max. "He sure did."

"Well, Hanson and Taylor are my last holdouts and I'm at least halfway there with Taylor, so… I don't think so," said Brandon, realizing that Brian's objection to fucking Justin might be his only chance to win, since it looked like getting to Hanson might take him months.

Brian tried to keep his cool. He had not expected it to be so difficult to get Justin off the list, but more importantly, what the fuck did Brandon mean by at least halfway there with Taylor? "Brandon, come on. I can't fuck Taylor. Not for a bet. He's a friend."

"He can't be that close a friend if you just found out his name today for fuck sake! How long have you known the boy?"

Hmm… That answer was not going to add a lot of weight to his argument… How could he explain that he really… liked the kid? That he valued his trust and whateverthefuck rapport was between them? "About a week."

"Well, I've been working on him for over two weeks, so sorry, but that's not going to fly…" said Brandon, shaking his head.

Brian rolled in his lips, wondering if he should use his last argument. After all, he would be breaking a confidence. He quickly weighed the pros and cons and made his decision. "Brandon…" He turned to Max to appeal to him as well. "Max… The kid is a fucking virgin. He shouldn't have been on the list to begin with."

Max cracked up. "You're shitting me! He's 21 years old! What self-respecting gay boy is still a virgin at 21? And how the fuck would you know that?"

"I told you," said Brian, annoyed that he was not getting the response he expected. "We're friends."

"That is fucked up, man…" said Max, shaking his head.

"Exactly." Finally. He'd made his point. "Now can we get him off the list?"

"No, man, that's not what I meant!! It's fucked up for a boy to still be a virgin at that age. He obviously needs help!" Max laughed.

"And he could do worse than having either one of us pop his cherry," argued Brandon. "At least, you know we'd do it right…"

Fuck. If he was honest with himself, Brian knew that if it was not Sunshine, he would have probably said the same thing. OK. Just how important was this? He thought of what he would have to do to get Sunshine in his bed. He would have to pretend to be in love with him, lie to him, betray his trust and break his heart. Just the thought of it made him sick. And the thought of Brandon doing the same… Or worse, the thought of Brandon fucking Sunshine… No. Just no. So Brian decided to do something he never in a million years would have thought he would ever do. Beg. "Please, guys. Do it as a favor to me."

Brandon and Max looked at each other, floored. Brian Fucking Kinney had said please. Unbelievable.

Max shrugged, and took a step back from the bar, distancing himself from the decision. "It's up you, Parks. It's out of my hands."

Hiding his anger at Max for acting like chicken shit and not taking sides, Brian turned to Brandon. "Well?" He did not like the little smirk on Brandon's lips. He'd used it often enough to know what it meant.

"I'm sorry that fucking Taylor is problematic for you Brian, but a deal's a deal. He stays."

Son of a bitch. There was only one thing left for Brian to do. "Fine. Then I concede. So, you no longer have any need to fuck him."

"But you're ahead of me," Brandon said. "You've got nine out of ten."

"I don't give a shit. The contest is over. You win."

"I don't know, Brian," Brandon shook his head. "It just doesn't feel like a victory, you know?"

"Fuck, Brandon! What more do you want? Do I need to put an ad in the paper, or send you a singing telegram at work?"

"No. I just want to win fair and square." He grinned salaciously. "And to be completely honest, I also want in that sweet ass of his… And I want those pouty lips around my cock… "

Brian suddenly wanted to punch Brandon in the face and hurt him. It took everything he had to restrain himself. "Brandon, the whole point of this stupid contest was to put an end to the competition that has been eroding our friendship. It may amuse you to make me squirm like this. But put even one finger on that boy… and there will be no friendship to salvage. And I promise you that the competition between us will take on a whole new meaning, one that you may not like at all."

"Over some twink's cherry?" asked Brandon, surprised.

Brian ignored him. "Max, you've heard me. I've conceded. Brandon has won." He turned to Brandon. "Don't fuck with me on this, friend." Brian threw some money on the bar, paying for the Tequila, a clear indication of how he felt about Max's 'neutral' stance, and without another word, he left the bar.

Max unhappily looked at the cash, picked it up and put it in Syd's tip jar. He felt bad. He and Brian had always gotten along and they respected each other. Brandon was still leaning against the bar.

"A word of advice, Parks?"

"Sure."

"I've known Kinney for over fifteen years." He remembered the gorgeous youth with the obviously fake ID. He had never turned him down for a drink. Already at that age, Kinney had owned Liberty Avenue. "It doesn't pay to get on his bad side. I have never known him to ask for favors or walk away from a challenge. This obviously really matters to him. Think twice before you cross him."

Brandon didn't answer. Max shrugged. It was not his business anymore. Customers were rolling in. Time to work.

***********

Brian went home, a bad feeling in his gut. He'd not gotten a clear answer out of Brandon, and that bothered him. He took off his jacket, shoes and socks, poured himself a generous glass of bourbon and sat in front of the TV, the bottle close at hand for a quick refill, not paying any attention to what was on. He'd been pretty straightforward with Sunshine about how he led his life, but he had to admit that this fucking contest was a low, even for him.

He did not let himself feel too bad about it, because he felt he had treated the nine fucks he had had reasonably well, though he had pretended to be interested in more than a fuck with Malcolm. He had never directly said so, but he knew the handsome young top had gotten that impression from their trip to New York, which had actually been a lot of fun. Brian had tried to let him down easy, but he'd seen the hurt in the young man's eyes. Malcolm now bragged about their weekend, and Brian had not interfered, letting Malcolm get what mileage he could from the experience, feeling he owed him at least that much.

He was also quite sure that if Hanson ever found out the reason Brian had approached him, or that he had taken a picture of their fucking without his permission, he'd be on his shit list. Chris Van Horn thought he was a gentleman. Her opinion would change quite radically if she understood she'd just been used.

For some reason he couldn't quite understand, he valued Justin Taylor's good opinion of him. The entire contest showed a callousness he was not exactly proud of and he would hate for the beautiful young man to find out about it. It didn't matter: there was no way he would ever even consider having sex with the boy as part of a game. Well, there was no way he would have sex with him anyway because Justin was family now. Right… But if he did have sex with him, kiss those lovely lips, caress that silken skin, kiss and lick that gorgeous ass, he wanted it to be special and meaningful and what the fuck was he thinking? Meaningful? Shit! He needed to get a grip. Thank god it was out of the question. What the hell was wrong with him?

So the whole contest was heartless and insensitive. So was he! Why should he care so much what that twink might think? …Probably because he liked Sunshine so fucking much. There was something charming about the boy, unsullied, open. He liked the way Justin's face lit up with that smile of his whenever he saw Brian. He liked the fact that Justin enjoyed his company, liked him for who he was, not what Brian could do for him, or out of age-old loyalty. Brian liked the way the youth made him feel about himself. He did not want to lose that.

By then, a lot of the bourbon had gone from the bottle into his glass and from his glass into his bloodstream. He stumbled more than walked to his bedroom. Even in this advanced stage of intoxication, he still put his clothes in the clothes hamper as he stripped naked for the night, brushed and flossed his teeth, aimed his jet of urine with enough precision so as not to splash outside the bowl and set his alarm. After all, he'd had years of practice.

However, alcohol did reduce even his inhibitions and once in bed, he could not keep his thoughts away from the other reasons why he liked Justin's company. The boy was so amazingly sweet and so fucking beautiful. That trim small body, that awesome ass, those sinful lips…

Brian was hard and he idly started caressing his cock, imagining running his hands on Justin's beautiful youthful body, remembering the softness of his skin. He reached under the pillow for the lube and coated his hands with it, playing with his balls and milking his cock. He sighed, imagining Sunshine's body under his, his lips on Justin's mouth. He imagined the boy's kiss, tongue soft and tentative, teasing in its shyness. He could visualize the blush that would color his cheeks with embarrassment at how much he would enjoy it if Brian rimmed him; he aroused himself imagining the sounds of pleasure that might escape Sunshine's mouth. He pictured himself entering Sunshine's body, being the first one to take him, penetrating his impossibly tight hole.




By now, his hand was pumping his cock fast and hard, bringing him closer and closer to completion. Had he not been so drunk, he might have pondered why the thing that pushed him over into climaxing was not the thought of the boy's tantalizing ass, or of his tight hole, but instead the memory of Justin's smile, and the image of blue eyes staring at him as they fucked face to face, full of trust and love.

Brian made it to Vanguard at 6:30 AM, as he had prearranged with Brandon. He brought a fresh eye to the layouts his coworker had been struggling with and pointed out a couple of things that jumped immediately to his attention: The font was wrong and the background color too dark. As soon as those were rectified, Brandon's enormous skills and prolific imagination were unleashed, and he rapidly made another series of changes that took the layout from good, to great, to awesome. Brian loved to work with Brandon because they seemed to always build on each other's ideas, often arriving at results that were better than what they might have achieved individually. He highly respected Brandon - on a professional level…

Though he was tempted to do so a couple of times, he did not inquire into Brandon's final decision regarding Justin. He had offered his help and was not one to back off from a commitment. Yet, he really hoped Brandon had made the decision to stop his advances on Sunshine. This hour and a half of working together had reminded him how much he enjoyed his and Brandon's old camaraderie.

It was still pretty early after Brandon left. Brian checked his calendar. He didn't have a meeting until 9:30. Though it meant going back out, he decided to get his morning coffee at the diner. Ted and Ben would be gone to work already, but a few of the others might still be there. He was not going there to visit the waiter, even if, right before leaving the office, he had once again gone to YouTube, and following yet another short tutorial, had folded a twenty into the shape of an elephant.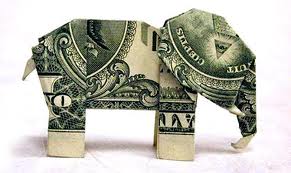 This all origami-tip thing was getting really silly (he was grinning like a goofball as he was doing it), but why break his streak?
*********
K hole: When a person takes a lot of the club drug Ketamine or "special K" the positive effects of the drugs (increased tactile sensitivity, slight warping of proprioception that makes repetitive motion highly enjoyable, feeling of connection to others) are replaced by a sensation of dissociation which mimics schizophrenia, out of body experience or near death experience, accompanied by extreme depersonalization, disorientation, temporary memory loss and vivid hallucinations. People in a K hole are incapable of doing more than lying on the floor and stare at the ceiling. All experiences come from "within" and the real world seems extremely distant, as if seen from the bottom of a well, hence the "hole" reference. The "re-integration" process is slow, and the user gradually becomes aware of surroundings. At first, users may not remember their own names, forget they are human, or even know what that means. Movement is extremely difficult, and a user may not be aware that he or she has a body at all, so being able to sit and talk is rare.
Return to The List