The List
Part 2
Enters Sunshine.




The next morning, Brian met the crew for breakfast at the diner again. They had already gotten their coffees and were all in a dither because of the presence of a new bus boy. Apparently, they all thought he was hot. Brian was mildly entertained by their nonsense. After all, there was a good chance he had probably fucked the guy already.

However, when the young man reappeared from the back, where he had apparently been getting a new bag of ground coffee, Brian had to give it to them. The boy was fucking beautiful.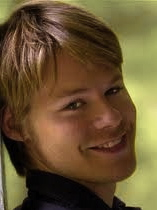 Blond haired, he was about 5'9", lithe, with perfect symmetrical features, kissable lips and bright blue eyes. And when he turned his back to refill the coffee machine, one almost forgot all these lovely attributes, for his ass was so very distracting! It was easily the sweetest ass Brian had ever seen (and well, he'd seen a few…), even when clad in ugly khaki cargo pants.

Debbie showed up to take their orders. "What will it be, boys?" she asked uselessly every day. Their orders practically never changed, though today Brian only wanted coffee. He had gained three ounces the week before.

"Sunshine, can you bring some more coffee for Brian at table one?"

"Sure, Deb," answered the twink and then speaking straight to Brian, "If you can wait a few minutes sir, I'll have a fresh pot brewed…"

Brian nodded and the kid grinned at him happily. Brian understood why Deb called him Sunshine. His smile just lit up the room.

"Don't you dare fuck around with Sunshine, Brian," warned Debbie, as if she could read his mind. "That kid's an angel."

"Come on, Deb, you know me better than that. I'm not into chicken. I like fucking, not plucking," said Brian. He emphasized, "I like my tricks to be old enough to shave."

Debbie nodded in begrudging recognition. "Well, I guess that much is true…" She went to place their order.

"How old do you think he is?" asked Emmett sotto voce, checking the kid's delectable bubble butt as well.

"Well, he has to be at least sixteen to work," remarked Mikey logically.

"Yes," agreed Ben, who being around a lot of young people, was more likely than the others to guess right. He looked at the twink, evaluating. "I'd say between… 16 and 18."

Sunshine came over with his fresh pot of coffee and poured Brian a cup. Dressed in cargo pants and a short striped T-shirt, he didn't look a day over seventeen; or so Brian thought. But fuck, he really was gorgeous! Brian did not see the point of guessing his age when he could just ask.

"So Sunshine," he inquired with a winning smile, "just how old are you?"

That earned him another grin from the blond and Brian could have sworn he saw an amused twinkle in the boy's eyes when he answered. "Older than I look. I just turned 21."

"21!" exclaimed Emmett. "Honey! Why haven't we seen you before?"

"I just came back to Pittsburgh from Charlotte, North Carolina in September. I'm in the Fine Arts master's program at PIFA, so usually I work the evening shift here, as a waiter. But school's on break, so I asked Debbie for some extra hours. Starting tomorrow, she'll be taking the mornings off until my classes begin again, so if you are regulars, I'll be the one waiting on you, gentlemen."

He turned away to take the coffee back behind the bar and grab a tub to clear off a couple of the tables that had emptied of customers. Watching his graceful body and his eminently fuckable ass, Brian (and his cock) rejoiced that a 21 year old was absolutely not considered 'chicken' anymore and that the boy was definitely fair game. He smiled to himself. Debbie put down the others' orders.

"Brian Kinney," she asked suspiciously. "What's that smirk for?"

"Turns out little Sunshine is 21, Debbie, as I am sure you knew," answered Brian, smiling sweetly at her. "So you can drop the mother hen act. He's old enough now for a lot of things, like… ordering hard liquor at Woody's or… running for office… or, you know, all kinds of other grownup things."

"Damn it, Brian, leave him alone," said Debbie, obviously annoyed that Brian had figured out the young man was no teenager. "The kid's had a hard life. The last thing he needs is a broken heart."

Brian looked at her innocently. "It's definitely not his heart I'm interested in, Deb, but a completely different part of his anatomy. And look at my record. Thousands of satisfied customers and not one broken heart."

"That's right, I forgot. You only break the heart of those you don't fuck," Debbie said, leaving in a huff.

"One has to admire my Ma's outrage and the subtle defense of her cub," commented Michael, rolling his eyes. "Completely unnecessary, of course, since thankfully my broken heart was healed long ago by my knight in shining armor." He kissed his smiling husband.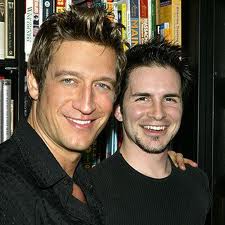 Brian pretended to be hurt. "What, Mikey? You're not pining for me anymore?"

Until about four years ago, Mikey had sincerely believed himself to be in love with Brian and that someday Brian would wake up and realize he reciprocated his affections. That was until Michael had met and fallen head over heels for Ben, learning the true meaning of the word love and effectively ending his long time childish infatuation with the man who had always been his best friend.

"Hard to believe I was ever stupid enough to do so, you jerk," replied Michael, chuckling. "Then again, I used to think bell bottoms were cool and Rock Hudson was straight…" He patted Brian on the hand. "But don't worry, Brian, you're still my best friend."

"But more interestingly, Brian," said Ted, who was never one to hesitate changing the topic of conversation when he was bored with the current one. "How are you going to bring yourself to fuck Miss Chris Van Horn? I went to Macy's yesterday, out of curiosity. She is one pretty lady, from the end of her beautiful blonde hair to the tip of her lovely painted toenails." He shivered. "Yuck."

Brian made a face. "Do you think those tits are real?" he asked, desperate for a second opinion and slightly hopeful.

"They aaare!" said Emmett in a sing-song voice, enjoying that fact way too much. "Saline implants, 34C, two years ago..."

They all cringed.

"Fuck," said Brian, pinching the bridge of his nose.

"Is she planning to change all the way?" wondered Michael. "You know, get …the surgery?" He looked quite ill at the thought and crossed his legs reflexively as if to protect his own manly bits.

"Nope," said Emmett categorically. "She is a fag and she likes her dick. She's definitely not a transsexual."

"Ugh… Tits and a dick." said Ted, looking quite perturbed. "God, that has to look weird…" He patted Brian's hand sympathetically. "Better you than me…"

Brian tried to erase the picture Ted had just placed in his head. Regardless of the presence or absence of tits, he had to fuck Chris; there was no way around it. Well, no time like the present. He flipped open his cell phone and dialed the transvestite's number.

"Chris? Brian Kinney… I love the moisturizer, you were absolutely right… Hey, how would you like to go out to dinner? Great. How about Pappagano's? Say, tonight at 7:00? Oh, OK then, should I pick you up at the south entrance at 8:15? Perfect. See you then."

He started dialing another number, and explained to the boys who had been shamelessly eavesdropping, "Her shift at the Mall ends at eight…"

Evidently the line had been picked up, since he started speaking again. "I need reservations for two for dinner tonight at 8:30… No, I'm not joking… Yes, I know you take reservations weeks ahead… Whatever. Is Roman around? Yes, I understand there is nothing he can do to help, but could you put him on anyway?"

He shook his head at the others, covering the mouthpiece. "The head waiter apparently. What a little twat. Just because he has control of Pappagano's bookings, he thinks he rules the world…"

He took his hand off the mouthpiece. "Roman? Brian Kinney. How would you like for me to fuck you in the wine cellar tonight around nine? Yes, really…You're absolutely right. I usually don't do repeats, but truthfully, you're so hot, your ass tasted so damn good and you were so fucking tight! For months now I've been replaying our last meeting down there in my mind when I jerk off… You have too? Well, I have another business dinner and I could go anywhere but I figured... Exactly. 8:30. Just for two… No, even worse - a woman! [chuckle]…Roman, you are a life saver! Hey, go commando tonight… I want to be able to see your dick when I order the wine… Me too… See you tonight."

With a satisfied grin, Brian closed his phone and looked at his stunned audience. They obviously didn't know whether to be impressed or disgusted. "What?"

Choosing to skip over whatever objections he might have had to Brian's manipulations, Ted addressed the logistics of the situation. "If you are going to eat his ass and fuck him in the wine cellar at nine, how are you going to explain to Chris being gone from the table in the middle of your date for what? Twenty-five minutes minimum?"

"Fifteen minutes tops," corrected Brian, "five to fuck him with my tongue, seven to fuck him with my cock and make it unforgettable, and three to straighten myself up… and you, my good man, are going to call me at 8:55 with a work emergency. I will make my apologies, and remove myself to the lobby to take the call.
"So that the young lady is not bored, I will have presented her with a small gift at the beginning of the meal, say, a book on the history of make-up or some such nonsense, so she has something to peruse in my absence. Then upon my return, I will once again apologize, and give her my undivided attention. With any luck, I'll be fucking her, from behind, on the hood of the Corvette in the parking garage of Pappagano's shortly after dessert and coffee. I will then regretfully have to take her home and go to the office to take care of that pesky emergency…"

He smiled an evil smile at Ted. "Forget to call exactly on time, Theodore, and you're fired." He got up. "All right boys, gotta go. I've got money to make and I have to send my assistant on a quick errand to Barnes and Nobles to buy a gift."

"That would be my cue," said Ted. "I'm only late if I get there after my favorite senior exec; and I only have the extra few minutes it will take him to stop at Starbucks on the way to pick up a latte to ply his favorite assistant into shopping for him to arrive before him. See you guys."

Brian clapped him on the back and they walked out together. Sunshine was cleaning a table by the window, bending over it to reach for an almost empty ketchup bottle. As they were passing, he looked up and smiled at them. "Bye," he said, "see you tomorrow!"

So compact and fuckable… He would make such a nice little fuck toy. Brian felt the urge to grab him, throw him over his shoulder, take him to the loft and keep him as a pet. A naked pet. A pet that gets fucked five times a day kind of pet. He grinned to himself. Then he thought of Chris-the-transvestite and that was enough to kill his nascent arousal. Tits. Good god…


***********


For some unknown reason, around 11:30, Brian found himself craving one of the diner's turkey sandwiches (and who knows? Perhaps the quick fuck of a blond bus boy in one of the Diner's spotless bathroom stalls…), and decided to go back there again for lunch. Thankfully, and as he had hoped, Debbie was nowhere in sight. Her shift must have ended. Kiki was waiting tables. Surely Brian's sudden mood lift had nothing to do with the sight of a beautiful blond-headed boy bussing a table…

Brian sat at the counter and a few minutes later said blond appeared with a tray of clean glasses.

"Oh! Brian! Hello again!" he said, with his megawatt smile.

The kid remembered his name. Debbie had most likely warned him that Brian was the devil himself. Fuck. "Still working, Sunshine?"

"My shift was over five minutes ago. Good thing, too. I'm pooped and I'm starving." And yet he still looked good enough to eat…

"Join me for lunch?" Brian asked him. What the fuck? Where had that come from? Lunch? What happened to the quick fuck in the bathroom? Was he out of his fucking mind?

Sunshine's face lit up. "Yeah, sure. I'd love too." He looked so happy; it almost made up for Brian's sudden insanity. But not quite. Actually, not even close. As Sunshine walked towards the kitchen, he said, "I'll just make myself a burger, take off my apron and join you."

Kiki came to take Brian's order. "Would that be the usual, Brian?"

No. I'll have the little blond with a side of lube…"Yes. Light on the mustard, OK?"

Kiki wrote the order, and went to place it on the turning wheel. A chubby girl with pigtails came running in saying, "Sorry, sorry, sorry…" to Kiki.

"You're supposed to be here ten minutes before your shift," replied Kiki, busy checking out three different parties at the cash register, "not five minutes after. Get in there, put your apron on and clean some tables! The rush is about to hit!"

The girl almost bowled Sunshine over as he was coming back out of the kitchen carrying his burger and Brian's order.

"Wow," he said, barely managing to keep everything balanced. "Take it easy, Trina."

"Sorry, Sunshine! I'm late!"

"You want me to give you a hand and catch you up?"

Brian could tell the girl was about to accept, but Kiki interfered.

"You've worked enough today, Sunshine. Eat your burger while it's hot. And you," turning to Trina, "get your ass in gear for fuck's sake…"

Sunshine put the food down on the counter, then went to get coffee and poured it in Brian's cup.

"It's pretty fresh, I made it only about ten minutes ago," he explained.

"Thanks."

"I hate old coffee, don't you?" Sunshine was drinking water at the moment. He took a bite of a burger that had to have ten tomato slices and as many lettuce leaves, onion slices and fresh cucumber slices piled on top of the meat. Brian tried to ignore how wide it meant this kid could open his mouth, but he must have stared nonetheless as Sunshine blushed and explained, "The food here is not very healthy so I try to add plenty of veggies, you know? I don't have a kitchen, so at home, it's instant oatmeal for breakfast, and ramen noodles for dinner…"

Brian smiled at the memories of his own days as a starving college student. "Yeah," he said. "I remember how it is…"

"I have it pretty good really," said Sunshine positively. "When I work a full shift, I get to eat two meals here and Debbie is always loading me up with soup and 'day old' lemon bars, though half the time they just came out of the oven. She's really nice."

"She is. How long have you worked here?" What Brian really wanted to know was how such a fine specimen of fuckable manhood had been around and yet avoided his detection for over two months.

"I started the same day I arrived to go to PIFA. I'd rented the room above the tattoo parlor across the street on the Internet, sight unseen. It was so cheap. I went there straight from the bus station."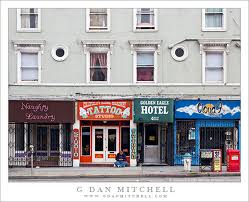 Though he was eating with gusto, he never spoke with his mouth full, and wiped his mouth before drinking. Obviously, table manners had been drilled into this boy. He chuckled.

"As soon as I turned on the overhead, I realized the place was already occupied by many, many small six-legged creatures that scurried away from the light. So before I could even put my bag down, I had to fumigate the place. I came here and asked a wild looking lady with a T-shirt that said "Got lube?" if I could leave my bag here for an hour or two. She said "Sure!"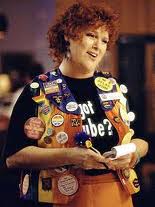 I went to the hardware store, got some Raid fumigant and some quick plaster, to patch any holes I could find in the walls and then fumigated the place while eating my dinner here. She was obviously short handed and I had waited on tables before, so I asked if she needed some help. I worked my first shift that night."

Sunshine blushed again, embarrassed. "I talk too much," he said. "Sorry."

He was so…had Brian really been about to think the word cute? Surely not. "You were just answering my question," he said reassuringly. "Well, answering it very, very thoroughly…" he teased, grinning.

Sunshine giggled. "What about you?" he asked.

"Me? I don't work here," answered Brian, tongue in cheek.

"Oh! Ha, ha. Funny. What I meant to ask is, what do you do?"

"I work for Vangard, an advertising company." For some reason he did not feel like divulging that he was one of three partners, at the top of his game. Was he actually having a conversation with this kid?

"Wow! They're great!" said Sunshine. "Brown Athletics, Eyeconics, Heller Books, Liberty Air… Some of the best ads around are theirs!"

And three of the accounts Sunshine had just quoted were his. He liked the kid more and more.

"Why are you so familiar with advertising?" Brian wondered.

"I did my undergrad internship with Carlion Advertising in Charlotte, in their Art Department," he explained. "I learned tons, and I loved it."

"Why didn't you apply for a job at an ad agency instead of working here, then?"

"I liked the Art part, but I hated the commercialism, you know, convincing people who don't have the money to buy things they don't need… And it was very cut throat. Also frankly, if I flirt a little, and shake my ass, I can make more per hour at the diner than I would as one of the many Art Department minions." He shrugged. "Anyway, I want to be an artist, not work in advertising."

He was finished with his meal and looked up at Brian, suddenly aware of the inappropriateness of some of his comments. "Oh, shit. I'm sorry about the commercialism crack. Advertising is not right for me, but…"

Brian grinned at him, because his feelings about advertising were not that dissimilar to Sunshine's, except for the fact that he saw nothing wrong with making a shitload of money out of other people's stupidity. He rather enjoyed it, actually.

"No apologies necessary. There is nothing wrong with calling a spade a spade… But, if you have been here for almost three months, why have we never seen you at Woody's or at Babylon?"

"Woody's is that bar, right? And Babylon is a club?" He made a face. "I usually go to the Aids Hospice to volunteer for a few hours after school and then I have my shift here. Frankly, I just don't have the time, or the money. Plus it's not that much fun to go out when you don't know anybody. And I like to dance, but I'm not into that scene, you know?"

"That scene?" asked Brian, intrigued.

"Yeah. I went to a club a couple of times in Charlotte and it seemed that most guys were only there to hook up. They even had a back room where people… you know…" he blushed, "got together, like it was too much trouble to even take the time to head back to their place. I just don't get that."

"What is there not to get?" asked Brian, curious.

"Well, I can't imagine having…that kind of relations with someone I hardly know." He looked at Brian, earnest and wide eyed. "To me, it seems sex should be about feeling close to someone, wanting to share something special. It should be about love."

Brian couldn't help but burst out laughing. He might as well enjoy the twink's company for lunch. Apparently there would be no fucking in the bathroom in the cards anyway. And just where did otherwise apparently perfectly intelligent boys get such ridiculous notions about fucking?

"What's so funny?" asked Sunshine, a little hurt.

"I'm sorry, kid. I shouldn't have laughed, but that's definitely not how I think. Were you raised by lesbians or something?" He explained more seriously, "We're queer. Fucking whomever we want, whenever we want is our god given right."

"But, then… What about love?"

"I don't believe in love. I believe in fucking. It's honest, it's efficient; you get in and out with a maximum of pleasure and a minimum of bullshit. Love is something straight people tell themselves they're in so they can get laid, and then they end up hurting each other because it was all based on lies to begin with."

"You are so cynical. I can't believe you really mean that."

"Oh, but I do. Ask anyone. And I practice what I preach. I fuck in the backroom at Babylon all the time and get my dick sucked in men's rooms whenever I can." For some reason, Brian did not want Sunshine to have any doubt about where he stood on the matter.

Sunshine looked truly taken aback, and also a little sad, or was it disappointed?

"You're a virgin then, aren't you?" asked Brian, kindly, already knowing the answer.

The boy blushed bright red again. "Well, I've done things, you know, with guys I went out with a couple of time, but not… not that."

He was so sweet and so earnest. Brian suddenly felt worried for him. "Be careful, Sunshine. You're very attractive. There is not a fag alive who wouldn't give his left nut to pop your cherry. There are a lot of unscrupulous assholes out there who would stoop to anything to do so, even pretending to be madly in love with you, only to dump you the second you give them what they want…"

"But not you?" scoffed Sunshine.

Brian chuckled. "Don't get me wrong, kid. I'd love to fuck you, and to be your first… Hell yeah, of course I'd love that. But I'd never lie to you to get there." He enveloped Sunshine with a gaze that had literally brought more than one man to his knees, and added, in a low sexy voice, "I'd take it slow, I'd make it good, I'd teach you everything I could and I'd make it a night you would never forget…"

He smiled, noticing Sunshine's pupils enlarging with arousal, and then turned it off. "But I don't do love, I don't do boyfriends, and I would never pretend otherwise. So I'm not what you're looking for. I'm just not sure what you're looking for even exists out there, so whatever bullshit some guy tries to feed you, think twice, OK?" Unable to help himself, he cupped Sunshine's face in his hand, and ran his thumb on that beautiful lower lip. "I love your smile. Don't let some asshole fag break your heart and take that away."

Sunshine was a little shell-shocked and thoughtful for a while then he looked into Brian's eyes and gave him that priceless smile. "Thanks, Brian. It's funny. Debbie told me you were a heartless asshole and to stay away from you. But she was wrong. You do give a shit and that means a lot. I won't forget what you said. Thanks. Really."

For a minute, it seemed to Brian he was unable to look away from Sunshine's beautiful blue eyes. Then he shook himself. He had work to do. He drained his coffee and said, "Well, it's back to crass commercialism for me. I enjoyed our lunch, Sunshine. Later."

"Later, Brian."

And it was true. He had enjoyed their lunch. It was too bad he'd never get to fuck that ass, but Sunshine was sweet and it might be interesting to teach him to be the best homosexual he could be.

To be continued...

Return to The List