The List
Part 10
Learning his own heart.



Brian was grateful his afternoon was booked solid. His mind was completely preoccupied by work. After his appointments were over, he tackled some of the administrative crap that was his responsibility as a partner, and that he always put off. Ted was thrilled, because he was the one feeling the heat when too much of the tasks necessary to keep Vangard-Pittsburgh running smoothly fell by the wayside.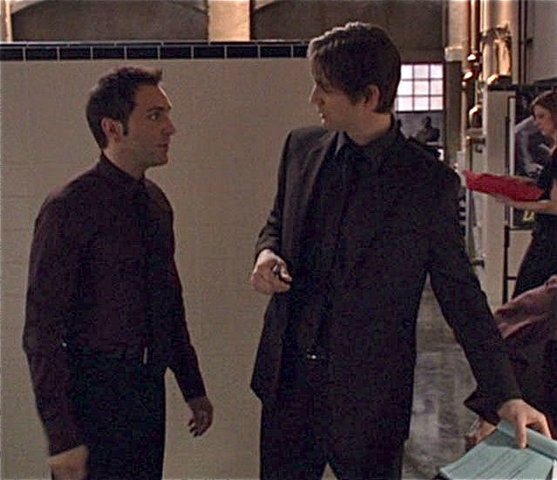 Gardner Vance only came down from Chicago a few days a month. Brian and Brandon were supposed to assume his responsibilities in the meantime. Neither of them really ever stepped up to the plate, leaving way more in Ted's control than he was comfortable with or, for that matter, remunerated to handle.

Ted took advantage of the fact that Brian seemed miraculously willing and cleared several weeks worth of boring and seemingly small and unimportant matters that had been clogging the smooth running of the operations, including issues with building maintenance, signing off on supplies orders, and confirmation of hire for a night watchman and a janitor. He couldn't believe Brian was actually signing the paychecks without Ted having to hound him for three days about it, or that he took the time to approve Ted's choice of provider for the water in the water coolers. It was 8:30 when Ted ran out of petty jobs for Brian to complete.

They both sat in Brian's office with the satisfying feeling of a task accomplished. Ted had a happy little smile on his lips. Brian laughed. "I bet that's exactly how you look after a good fuck, Theodore."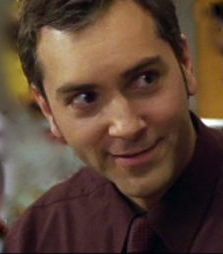 Ted chuckled. "Probably. Though thank god it happens a lot more often than my having an empty "to do" list, or else my dick would shrivel up and fall off from lack of use…"

"How long have you and Blake been together now?"

"Five years since he almost killed me, four and a half since I picked him off the bathroom floor at Babylon when crystal almost killed him, three and a half since we met again in rehab when crystal almost killed me, and two and a half, almost three since we met again at the mountain lodge and gave it another try."

"For an accountant, you've had quite an exciting love affair."

"Yes, well… I can't say I wouldn't like to have it happen differently, but frankly, if that's the way it had to be, it was totally worth it. We are so happy, it's sickening."

"You are right about that. Here I stand, sickened," joked Brian.

"Jerk. You asked. Actually, why the sudden interest in your seemingly despised side-kick's love life?"

"Good that we both know how key the word seemingly is in that sentence, Theodore, though of course that knowledge shall never leave this room…"

Ted chuckled. "Of course…"

"I guess you are just more useful happy than in a coma. Not by much, mind you. Then again, the differences are subtle…"

Ted laughed. "Still, it's good to know…"

"How much older are you than Blake?" asked Brian.

"Twelve years seven months. And he's hot, and sexy, and I still don't know what he sees in me, but evidently it's not just a passing phase, so I just count my blessings…" answered Ted.

"Theodore, calling you a loser is my job, not yours. The twink is lucky to have you…" Brian got up and stretched. "Well, time for me to go. Alcohol, drugs and meaningless sex await those among us still undomesticated." He stood still for a moment. "Can you hear that? That's a blowjob at Babylon calling my name."

Ted rolled his eyes, but smiled.

"See you in the morning, Theodore."

"See you, Bri."

Brian went home to the loft and once there suddenly felt all desire to go back out leave him. Instead, he made a protein shake and ate a green apple, then got on his treadmill and ran twelve miles.

After putting it away, taking a brief refreshing shower and putting on comfy silk drawstring pants, he lay on his couch and read his autographed copy of RU12?, Zen Ben's first book. It was really excellent. A lot of food for thought. By the time he finished it and went to bed, at 2:30 AM, he was able to reflect on it and let these thoughts crowd out whatever else might have otherwise occupied his mind. He was asleep by three.

**********

The origami rabbit Brian had in his pocket as he entered the diner had been a challenge but he was becoming quite an expert…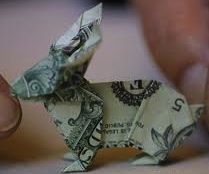 He sat next to Mikey, teasingly poking him between the ribs, which always made the other man, who was horribly ticklish, dissolve in a fit of giggles. Ben smiled at him, as Michael was begging, "Stop! Stop, Brian!" He stopped and Michael grinned at him, wiping his eyes. "I hate it when you do that!" They both knew that was a total lie. Brian loved that his best friend was still such a kid in so many ways.

Brian's good mood dissolved completely when Deb appeared to take their order.

"So boys, what will it be?" she asked.

"Ma? Where's Sunshine?" asked Michael. Brian was very glad he did not have to ask himself.

"Is that any way to greet your mother? How about good morning, it's good to see you?" replied Debbie.

Michael rolled his eyes. "Good morning, Mother dear. It is a pleasure to see you. Where is Sunshine?"

Debbie laughed. "Oh, yeah. I feel the love. He called last evening around five, apologized and asked if he could start at nine instead of opening. Such a polite young man. So he'll be here in about an hour and a half, if you want to wait to place your order."

"I'll just have the usual. Thanks, Ma."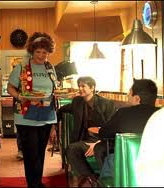 She took the rest of the orders, and finally turned to Brian. "Let me guess, egg white omelet and coffee?"

"No, thanks. I'll just have guava juice."

"Whatever the fuck that is, we don't have any…" said Debbie.

"You do. Look in the fridge. It's green." Brian smiled sweetly. "I have it every day."

Debbie huffed. "I'm gonna have to talk to that kid about adding shit to the menu!"

"He made $260.00 in tips yesterday…" said Brian.

"$260.00? On a Wednesday?" Debbie exclaimed. "Fuck! Guava juice coming right up!"

They all laughed. It was fun to have Deb back. However, Brian did not like it one bit that Justin had asked to come in late. Had he had plans last night that kept him up deep into the night? Ugh. Brian's stomach was suddenly tied in a knot. Even guava juice might be too much.

Then he reasoned that he was being stupid. Justin couldn't think he was in love with Brian Tuesday, and then be in love with someone else on Wednesday. And he wouldn't fuck someone he didn't love, so obviously, he had not stayed up half the night losing his virginity. Brian needed to get a grip. So what then? Was Justin all right? Now he was worried about his Sunshine.

Brian got up as if to go to the bathroom, but continued back through the door and into the alley. Fuck it was cold! He stood next to the dumpster that protected him a bit from the icy wind, and dialed Justin on his cell. It only rang once.

"Brian?"

Obviously Justin had his number programmed, so he just asked, "What's up?"

"Oh God, Brian! I'm so nervous! This guy Sydney Bloom called me yesterday afternoon. He saw two paintings I have displayed at the PIFA exposition, and he wants to put some of my work in his gallery! I have an appointment with him in seven minutes, and I've been here for almost an hour. I was so scared to be late. So I've been sitting with my portfolio in a café across the street because I don't want to look too eager and be early!"

Brian couldn't help but laugh. It was marvelous news, and nervous Justin was so …cute. Yeah, and so very loveable. Oh, fucking God. Brian's heart was beating incredibly fast… But now was not the time to think about why. Justin needed some moral support.

"Justin, listen. Are you listening?"

Justin giggled. "Yes, Brian. I'm listening."

"True, I haven't seen any of your paintings, and only two of your sketches, but they are incredibly beautiful. You are an amazing artist. You don't need to sell yourself, or convince him of how great you are. He asked you to come in and he wants your stuff. You are doing him a favor, because he obviously knows he can sell your art, and he will be making money off of you. So take a deep breath, and think about all the amazing stuff you have in your portfolio. He is going to be blown away, I just know it."

Brian actually heard Justin take a deep breath, and then another. "I wish you'd seen my stuff, Brian. There are these three paintings that form a triptych that I really think are good, and I'd love to know what you think. Then I have another one that I painted one day when I was feeling really happy, though I don't know why, I think it was the weather maybe, and things working out for me here in the Pitts, or something, but I think it's beautiful. Shit! Do you even like abstract?"

"Not all of it. I like Rothko, Kandinsky, and Paul Klee; not too keen on neoplasticism though…"

"Me neither." There was a smile in Sunshine's voice now. "God, Brian, I'm so glad you called. I… Oh, fuck it. I really wanted to talk to you yesterday, after he called. I just was so excited, and you're who I wanted to share that with…"

"Justin?"

"Yeah."

"You should have called. It would have made my day…"

"…Brian?"

"Yeah."

"I've given some real thought to what you said the other night, and I hate to tell you, but you were wrong… I don't have a crush on you.

"I…I'm in love with you, Brian…" so maybe he had replayed these words in his head a few times. But he had really thought he had convinced Justin, (and, well… himself,) that it wasn't love, but just a passing crush. Why then did it make him feel so fucking happy that Justin was shooting down his crush theory? He hadn't had coffee yet, or even guava juice, which is probably why his usually exquisite control slipped a little. Or maybe he just wanted it to.

"Yeah, well… I'm not entirely sure, because this is virgin territory, but I'm starting to suspect that maybe… There might be some evidence to suggest that it could be possible I might not really have a crush on you either."

"Wow… Brian, do you…"

"Shhh. Sunshine. Don't be late for your appointment. I'll see you at lunch. You can show me your portfolio." And well aware of his own shortcomings he added, "Sometimes talking can make something simple into something complicated. Let's keep it simple. Please."

"Simple is good," agreed Justin quickly. "I've got to go. Later."

"Later."

Brian leaned against the brick wall. He was so fucking cold he must have blue lips. His mind was spinning. He just couldn't think about anything right now. He stepped back inside and the warmth felt so good. He did stop by the bathroom and looked in the mirror. Nope. His lips were not blue. He looked in the eyes of the man in front of him. Who the fuck was this? He hid his face in his hands and laughed. Shit. He looked in the mirror again, a grin on his face. Whoever this guy was, Brian really liked him.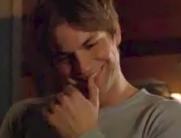 He went back to the table, and obviously he hadn't been gone that long, because Debbie was just now delivering the food, and no one even remarked on his absence.

"Hey, Deb," he said. "I guess I'll have coffee too after all."

"Make up your fucking mind, already!"

"260 bucks," he reminded her, sweetly.

"Oh. Right." She rolled her eyes. "Sure Brian, no problem. Fresh coffee coming right up!"
When he went to work, Brian left a five-dollar tip on the table. Justin just had a much cuter ass…

At 9:00 AM, Brian met with Craig Taylor, from Taylor Electronics, and discussed the image he had in mind for the company. Craig was willing to spend quite a bit of money for a decent campaign and he seemed like a sharp businessman and generally a nice guy.

Seeing the drawings of Gus in the silver frame on Brian's desk, he admired them and talked about his own kid, Molly, who was just starting high school at St James Academy. Obviously repressing some deep emotions, he mentioned losing his own son a few years back, and though he did not give any details on how he had lost him, Brian's heart went out to him. He could not even comprehend the pain a parent would endure at the death of a child.

His ten o'clock presentation had been canceled. The clients were from Maine and they were snowed in. They'd rescheduled for the following week. Brian was fine with it. They'd been his clients for years, and they were loyal to him. A week delay in his proposal for their new campaign wouldn't make much difference.

So he started working on the Taylor Electronics campaign. He looked in the professional data available for the demographics, the motivators and from the information collected by the excellent computerized cash register system in Taylor's stores, he was able to check the average spending per sale. From this he created a map showing the place of residence of the purchasers, all to profile the typical buyer and cater the publicity to him and his peers.

No matter what campaign he ran, electronics would never be of interest to forty-year-old mothers of four. They were way too smart to spend their limited cash on grown up toys. They would go in a store like Taylor's when they needed something specific, buy it and leave.

The big spenders were the guys. Young single guys with disposable income and middle aged guys who wished they were young and single with disposable income. He would sell them a fantasy. The fantasy that buying more of the stuff Taylor had for sale would bring them closer to being the man that, whether gay or straight, they all really wished they could be - a man like Brian Fucking Kinney. He smirked. They might even be able to use the loft to film the commercial he had in mind.

A camera traveling through his fuck pad, showing all the electronics quietly working: the alarm system blinking green, the big screen TV and DVD player on, showing some sexy movie (that scene from "From Here to Eternity"?) on mute; the fabulous sound system playing something sexy, like Enigma; the cell phone and the palm pilot, charging on the special multi-use berthing pad; a camera on a tripod filming whatever was taking place in what was evidently the bedroom; a laptop on the couch; a desktop computer with all the bells and whistles on the desk, and whatever other piece of electronic equipment they could think of. There would be no actors, no dialogue. Some "mysterious" rhythmic sounds would be heard along with the music.

Finally the phone would ring and after three rings go to the machine. A voice would be heard. "Mr. Whatever? This is Tony from Luxury Auto. We finished installing the new sound system from Taylor Electronics in the Porsche. It sounds unreal. You'll be pleased. The car is being delivered to your residence as we speak. Enjoy."

Then a written message would appear on the screen: Taylor Electronics, fulfilling the needs of the truly discriminating.

Brian chuckled. That was so cheesy. It would totally work. He couldn't wait to get Brandon's feedback. No doubt the man would think of twenty more gadgets that could be showcased. This was going to be fun.

He wondered if he could ask Sunshine to do the art for the boards as a freelance. It could all be done in-house, but someone would have to come to his loft and he didn't like the idea of a member of Vangard's art department in his home. He hated creating any opportunity for gossip about himself. Plus, Sunshine could use the cash.

At 11:30 he was on his way out looking forward to hearing about Sunshine's meeting with Sydney Bloom. He really hoped it had gone well. As soon as he pushed the door of the diner open he had his answer. Sunshine was giving him his most brilliant smile and was bouncing around like a puppy. He actually had their sandwiches set up in one of the booths with his portfolio on the table, but he came all the way to the door to welcome Brian, and then walked backwards back to the booth while talking to him.

"Six, Brian! He's taking six! Can you believe it! Come on, I'll show you which ones. Oh, my god! This is so fucking great!"

Brian had to laugh. Justin looked at him and laughed with him. "Six!" he said again, and Brian just took him in his arms and hugged him. It felt so right, so nice, to share this moment of unadulterated joy with this man. He held him tight, and kissed his temple before releasing him. "Show me which ones," he said, sliding into the booth.

Sunshine slid in next to him and opened his portfolio. There were large color photographs of paintings, and Brian was enthralled.

"Some of them are just assignments. These horses, the portraits, the red monochrome, these flowers, the cityscape. I hate that one, don't you? I actually got an A on it. Whatever! Oh, that impressionist one is also an assignment.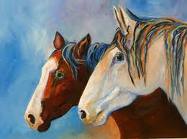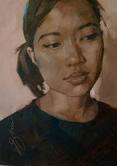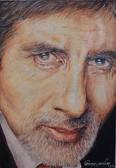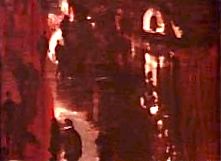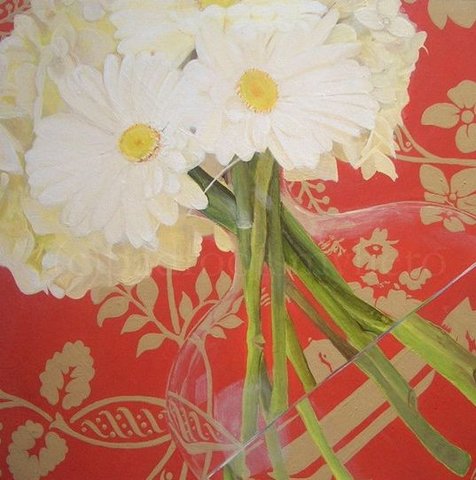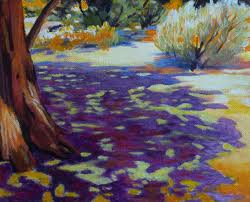 "These are the ones I did for myself. "Fire," "Dust to Dust," the triptych I was telling you about; "Happy Day," and "Wings"." There was a sense of motion in the art, of life. The colors seemed to pulse with it, breathing.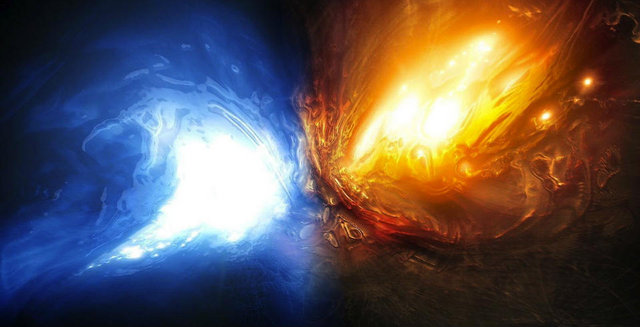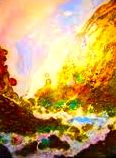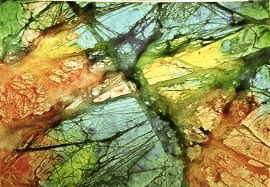 "Oh, that seascape is also an assignment, but I like it," continued Justin.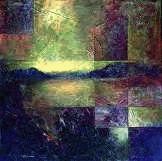 "These are the ones he wants, plus the monochrome. Actually, he wanted the portraits too, but I'm still taking that class and they're not even graded yet! Plus they're such a different style, you know?" Sunshine examined the three portraits critically. "I like the woman's one best. She's the mom of one of my classmates, Kathy. I think I really "got" her."

Brian was blown away. The paintings were all remarkable in their own right, even the ones Justin was dismissing. Justin was amazingly talented. Brian looked at Justin's expression, as he was going through the pictures of his work again.

'He's in love with me,' thought Brian. And suddenly, he wanted Justin with an intensity and urgency he had rarely felt before. He wanted to make love to him again and again, to bind him to himself, to make Justin his forever. These feelings were so completely foreign to his way of life up till now, and yet, they were undeniable. Brian closed his eyes, seeking to recover some manner of control, of balance. He took a profound breath, released it, and tried to focus again on the art before him.

"What do you think, Brian?" Justin asked, suddenly shy.

"I think they are amazing. The portrait of the young Asian woman? Yes, that one. It's so powerful. The triptych is exquisite, the depth of it. You feel like you could literally fall in. That seascape. He held the picture in his left hand. God, I love that and the one you call "Happy Day"? The colors. They breathe. Fuck, Justin. They are all really good. I'm just…" He chuckled. "Speechless, obviously."

Justin looked at him and smiled his megawatt smile. "I'm so glad you think well of my work."

Brian could not help himself. He cupped Justin's cheek in his right hand, caressing his lips with his thumb. "Yes, Sunshine. I think well of your work." He wanted to kiss him so badly, but this was not the time, nor the place.

Justin was looking at him with glowing eyes. "Thank you," he breathed out, and Brian wasn't sure if it was for his appreciation of Justin's artwork or for something else entirely.

The young man seemed to snap out of his reverie and pointed out "You'd better eat! What time do you have to go back?"

Brian checked the clock. "1:30. We have plenty of time." They were having avocado on rye, with tomatoes and lettuce. It tasted very good. Justin described his interview with Sydney Bloom, marvelously imitating the man's deep tenor and his fake British accent.

Bloom had impressed Sunshine with his encyclopedic knowledge of art however, and had put him at ease with his friendly demeanor. Justin liked him very much and he was so grateful his work would get shown, maybe even sold! Making money for doing what he loved was such an unfamiliar concept…

It reminded Brian of his idea for the Taylor Electronics commercial. He asked Justin if he would be willing to do a bit of freelance work for Vangard.

"Sure. What kind of work?"

"I'm planning on using my loft to film a commercial, and I'm not comfortable bringing one of our art people into my home to draw the preliminary presentation panels," explained Brian.

Justin frowned, looking confused. "But Brian, if you make the commercial in your loft, they'll have to come in to film it, and all of greater Pittsburgh will see it anyway!" he pointed out.

"When they film it, it will be like a set, not my home. And other people will see it, but not be in it," Brian clarified.

"Not to play devil's advocate here, but hasn't most of gay Pittsburgh already been in your place?" asked Justin.

Brian looked up at Justin just in time to catch the teasing light in his eyes.

"Only the male half of gay Pittsburgh, and only the good looking ones at that…" Brian explained, tongue in cheek.

"Oh, only a couple thousand guys over the past three years then…" said Justin, laughing.

"Twat!" The sad thing was that Justin actually had a point. Brian briefly wondered how many tricks had gone through the door since he bought his loft, almost ten years ago. A couple of thousand might not be that far off…

"What kind of commercial is it?" asked Sunshine, bringing him back to the topic at hand.

"It's for a small electronics store chain, Taylor Electronics. I'm going to pack the loft with electronic equipment, all the toys any guy could want, and use the theme 'Taylor Electronics, fulfilling the needs of the truly discriminating.'"

Justin looked pensive.

"What? You don't like it?" Brian asked Justin.

"No! No! I think it will be very effective. I haven't actually been in your loft, but I understand it's a single man's dream home. It should definitely hit the right demographics. And the many fags who yearn to be you and will recognize your fuck pad will run to the nearest store." He grinned. "I think it's brilliant. I'd be glad to help, too. Just tell me when."

"Well, Craig Taylor is coming next week for the presentation, so the sooner the better, really. He really liked your drawings of Gus, by the way. Poor guy. Apparently his own little boy died a few years ago."

"He actually told you that?"

"Not in so many words. He said his daughter was starting high school and that he'd lost a son. He looked like he was still grieving…"

They were both quiet for a moment, but then, as if he could read his mind, Justin said, "Gus is a healthy little boy, Brian, and very well cared for. You are not going to lose him. The worst thing that could happen is that he'll turn out to be straight…"

"Bite your tongue," said Brian with a smile. "That would mean hetero sex in my home when teenage Gus wants to hang out with Dad, and then having to feed some starry-eyed girl breakfast in the morning!"

"You'd do that for him, eh?" asked Justin.

"Of course." Brian shrugged. "I don't care whether Gus is gay or straight. I just want him to be happy."

Justin smiled at him, which Brian was finding more and more distracting. The urge to kiss him was getting pretty close to irresistible. Luckily, it was time to head back to work.

"I've got to get going." They got up and out of the booth. Brian could not resist and held Justin against him again saying, "Congratulations on your first show, Justin…" He released him, though he'd much rather have kissed the daylights out of him. "I'll see you later."

"Later."

That evening, Brian met Brandon at Babylon, and they danced together for a while, tricks circling them like vultures. They both got their needs met in the backroom and left at the same time, quite early. Brandon had agreed to come to his office around ten to brainstorm about the Taylor campaign. The competition over the list seemed to be forgotten, and their camaraderie was back, to both their satisfaction.

**********

Aside from the fact that he woke up again with a belly coated with a couple orgasms' worth of cum, Friday was pretty typical. Breakfast with the boys, (Brian left Sunshine yesterday's rabbit); a nice lunch accompanied by interesting conversation with Justin; and after work, a game of pool, drinks, and a blowjob at Woody's followed by Babylon. Out of the whole gang, only Emmett had showed up. The couples apparently did not want to hang at the club two nights in a row, and they would all come out the next day.

At lunch, Brian had found himself asking Justin questions about his life, his past, his hopes. He just felt a need to know more about him.

"How in the world did you end up in North Carolina?"

"It's a long story… Are you sure you want to hear it?"

"If I fall asleep, just shake me…"

Justin laughed. "I said long. I didn't say boring. It's got it all, true love, violence, heartbreak… It's very compelling," said Justin, grinning.

True love? Heartbreak? Justin had been in love before? "We'll see. Go for it."

"Well... I was about thirteen, when I figured out I was gay. The only person I told was my best friend, Daphne. We'd been best friends since kindergarten, and until my hormones started raging, I always thought she was my true love. She did too. We were picking china patterns when we were eleven, and we had named our kids. Atticus, and Esmee." Justin smiled. "That's the true love part, by the way… You know what? I still love these names… Anyway, when I started getting hard-ons, it was never about Daphne. Guys in my class, Matthew Broderick, my math teacher, Daphne's cousin Jared… It was pretty obvious. So I told her. She was ahead of me. She sorta knew already, she said. She was sad, but her parents would be happier if she married a black guy anyway. She let me know the babies' names were hers to keep. I could be godfather, though."

"Is that the heartbreak part?" asked Brian.

"No, no. I told you it was long. It's coming up though. Gee. Impatient, much?" Justin teased.

"I fell in love with the captain of the football team, in high school. I made the mistake of telling my mom, who was always hounding me about not having a girlfriend. She told my Dad, who told me that it was not possible, and that I should keep it to myself until I realized it was just a phase. I jerked the guy in the equipment room, and the coach caught us. He called our parents. Chris told his dad it was just a hand-job. He had a girlfriend who would not put out, but he was no fag. I told my dad I was gay, didn't he remember my mom mentioning it 4 months before?"

Justin shook his head smiling at the memory. "I was so mouthy." He continued, "My dad's answer was that unless I changed my sexual 'preference' and acted like a normal man, I was no son of his. I told him it was not a preference but my god given orientation, and that I would never live in the closet. I was quite surprised when he gave me one hour to get out of his house. My mom tried to get me an extension, telling him she was sure I would change, given time…"

"That's the heartbreak part, Brian," he pointed out. "Until that day, in my parents' eyes, I basically could do no wrong. Their love, to me, was a fact of life. In total disbelief, but of course, completely unyielding, I packed my bags, called Daphne, and asked if I could spend the night.

"Her dad came to pick me up, told me my dad was a bigot, that he and his wife already loved me like the son they could never have had, considering my hair and eyes, though my ass could easily have belonged, and said I had a room as long as I needed it. He said he expected me there till graduation. I expected my mom and dad to come get me after a few days. He was right…

"Aside from that, all was well until shortly before the prom. I was pretty happy at Daphne's, her parents were strict, but wonderful, my mom insisted my dad pay for school till graduation, and I'd been accepted at PIFA with a scholarship." Justin sighed, and went on. "Evidently, a new boy arrived at school, Cody, a junior, who was out and aggressive. We started dating. It made a bit of excitement in the school, but Cody was so tough, he scared the shit out of everyone and we were left alone, mostly.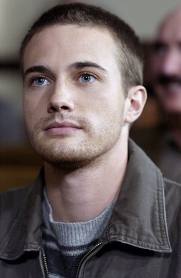 "Except for Chris, apparently. He just kept making stupid remarks. Daphne said I had told Cody about Chris' and my 'past', so for some reason Cody gave Chris some leeway, but one day, I had enough, and she said I reminded Chris of the hand job he had enjoyed so much, and I chose to do so in front of the whole football team.

"Turned out, that was a bad idea. That afternoon, he clubbed me in the head with a baseball bat as Daphne and I were waiting for the bus home. Cody owned a gun. The next day, he shot Chris three times, in cold blood: in the heart, in the head, and in the balls. It turned out he had transferred after shooting a kid in his old school, a flesh wound, but still. So Chris was dead, Cody in jail for 15 years without parole, and I was in the hospital for three months, six weeks of them in a coma. My dad's insurance paid for everything, but neither he nor my mom ever came to see me. When I woke up, I'd forgotten everything all the way back to Easter vacation and I've never gotten it back, so everything I know is hearsay, from Daphne.

"My right hand was not working so well, from brain damage, so PIFA was out. Daphne was going to her parents' alma mater, UNC, for pre-med, and hopefully med school, following in their footsteps all the way. I applied there, majoring in art. I had 1500 on my SATs, and I was a 4.0 student. Daphne's family pulled some strings, and I was in, with a full scholarship. I got a job as a waiter to pay for physical therapy, because I lost my parents' insurance when I turned 18. My hand's good now, and I'm back at PIFA for graduate school. The end."

He laughed when Brian faked falling forward on the counter, snoring. "You big jerk…"

In truth, Brian understood now why Debbie, who probably knew the whole story, felt so protective of Justin. Brian was amazed that after such traumatic experiences in his late teens, Justin could be so sweet and lighthearted. The man had a core of steel. Brian had had a shitty childhood, and had used that as an excuse for being a total asshole for years…

"So, where do you go from here, Sunshine? What do you want out of life? To be a world known artist? To be wealthy? To be loved by thousands?" That would be the type of goal he would set for himself, were he in Justin's shoes, with that kind of talent.

Justin looked at him with a big smile, chuckling a little, as if he thought Brian was joking. "What do I want out of life? I want to be happy, Brian. I want to do the things that make me happy, be with the people who make me happy, and wake up everyday, thankful to be alive. Isn't the rest just window dressing?"

Just like the day before, Brian suddenly felt an almost irresistible desire to make Justin his. Not only to fuck him, but to… claim him. He wanted that man in his bed, he wanted that light in his life. It took a lot of effort to keep up an easy banter with him until it was time for him to go back to the office.

************

At Babylon, he was tempted to take a short, blond trick to fuck in the back room, but for some reason, it felt disrespectful of Justin, as if suggesting he was interchangeable with any blond piece of ass. Brian was beyond pretending that that was the case.

He still had not given the situation much thought, but obviously, his subconscious was working on it without him. He took a tall, buff, dark haired and dark eyed trick back instead, and fucked him within an inch of his life. He'd been incredibly horny since lunch and needed the release. The worshipful look the guy gave him as Brian left made him chuckle.

He went home early. The next night was the King of Babylon contest and everyone would be there, including Justin. He was really looking forward to that. He lay down in bed, his hands behind his head, forcing himself to think about what was going on between him and Justin.

He was sober again, the few drinks of the evening long cleared out of his system by his well-exercised liver. He had been going to bed sober more often than not lately, limiting his alcohol and drug intakes to very reasonable amounts. He had to admit he could feel a positive difference in both his creativity and energy levels.

Justin. God. He wanted him so much his body was aching for him. He could not believe he had found the strength to send the boy home on Tuesday. It was so atypical. Why had he? It was time to admit to himself it was because he didn't want to take the boy's virginity and kick him to the curb. But it was not only because of what Debbie would say. It was also because… he might not want just a fucking one-night stand with Justin. And that had scared the piss out of him.

The way the small body felt in his arms, the way he ached for more… His yearning for the man. He knew that after one night, he would probably want another, and another, and another. He could imagine waking up next to Justin, talking to him while sharing breakfast, looking forward, as he already did, to discussing his day and his work with him and listening to him sharing his own. He already knew he would not be able to tolerate Justin being fucked by someone else…

So letting Justin in last Tuesday would have meant willingly breaking all his rules: Fucking a friend, having the same lover more than once, letting someone spend the night (by choice, not because he was too fucked up to know better…), having some manner of a relationship, and fuck knew what else.

"… I'm not entirely sure, because this is virgin territory, but I'm starting to suspect that maybe… There might be some evidence to suggest that it could be possible I might not really have a crush on you either."

Had he really told Sunshine this? Yes he had, and he'd meant every confused word of it. He wanted Justin, wanted him to be part of his life. Not just as a friend. Not as a fuck buddy. As something more. As… a lover. He had turned him away, doing what he thought was the right thing to do. Two days later, were Sunshine to repeat his offer, the right thing to do would be completely different.

Somehow, be it the way his hips moved when he danced, the way he felt in Brian's arms, the kiss he had stolen from Brian against the door of the loft, Brian had no doubt that he and Sunshine would be very good together. Yet, there were pitfalls.

For Brian, sexually, the week had been ridiculously slow. Four or five tricks? He usually liked to have sex at least three times a day. He knew only a couple of men with similarly voracious sexual appetites. He really didn't believe one single man could keep him satisfied, could keep up with his needs, no matter how good they might be together.

How would Justin feel about Brian's frequent tricking if they were to have some kind of relationship? He certainly didn't want anyone else fucking his Sunshine. However, as he had told the gang, he knew Justin was a top, and Justin would definitely have to go elsewhere if he wanted to get that need satisfied. But where Justin would be getting something with tricks he couldn't get with Brian, Brian would just be fucking other men the same way he fucked Justin… Hopefully, the fact that their connection was not just physical but also intellectual and, well, very possibly emotional would be enough to reassure Justin of his position in Brian's life.

He thought back to their lunch the day before, to the joy he had felt at Justin's happiness, to the breathtaking artwork he had seen, and to today, to Justin's surprising strength and to his outlook on what was important in life, and finally to the overwhelming desire he had felt to make love with the amazing man.

Brian's dick was incredibly hard. He started caressing himself, thinking of this boy who was constantly on his mind, the man whose body he wanted to discover and possess, whose smile illuminated his days. Fuck it. He would not make the first move, but if Justin came to him again, he would take with both hands what was on offer, and live with the consequences.

They would have to talk, because there was no way in the world he would do anything to hurt Justin, but if he really was approaching Brian with his eyes open… for Justin, Brian would say goodbye to all his rules. I… I'm in love with you, Brian…Brian growled Justin's name as pearly ropes of cum hit his chest and belly…

TBC...
Return to The List