Junk Food Challenge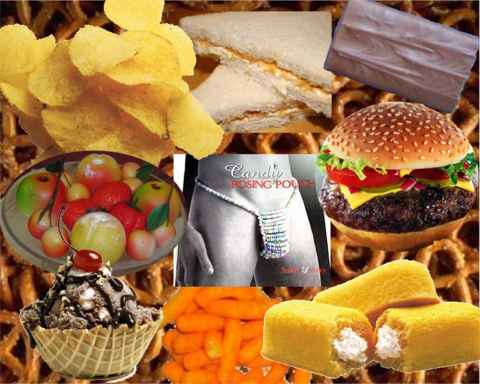 Many thanks to Sabina for the great junk food pic.
*****
Warning: Moonshadow takes no responsibility for cravings for ice cream, cream
filled cakes and other sugary confections, real or imagined.

*****
X-Files - The Rocky Road - by Sabina
Alex does his best to help Skinner overcome his addiction.
QAF - Somebody Has To Do It - by Dale
Brian and Justin solve a sticky situation.
Better Friends and Lovers - Let Me Eat Cake - by Arwensong
Danny has a craving for cake.
Torchwood - Sandwiches - by Astra Plain
Ianto has a new kind of sandwich for Jack to try.
QAF - It Ain't Junk - by Thyme
Justin discovers a little secret.
QAF - Twinkie Twink - by Dale
Justin and Brian go on a shopping trip.
Gorgeous Carat - Tooth Mouse - by Astra Plain
Florian and Ray share a sweet treat.
The Sentinel - Not Happy - by Sabina
Never Get in the Way of a Sentinel and his Donut!
QAF - Nuts to You - by Dale
Brian is on a health kick.
QAF - What a Daddy Will Do - by Thyme
Brian has a visit with Gus in Toronto.
QAF - Glazed Donut - by Sabina
Gus has a cold.
Return to Authors Page